Dit evenement is afgelopen.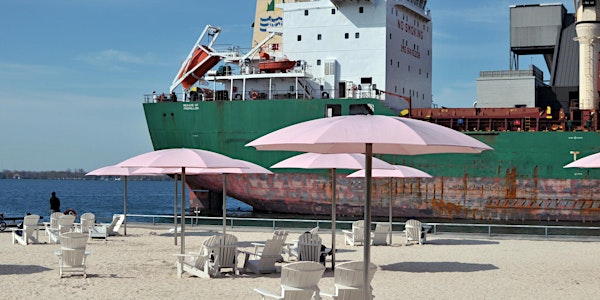 International Symposium - Confrontations in the Metropolitan Landscape (part of Landschapstriënnale 2017)
Waar en wanneer
Locatie
Landgoed Kleine Vennep Hoofdweg 1041 2152 LJ Nieuw-Vennep Netherlands
Kaart en routebeschrijving
Beleid voor refunds
Geen refunds
Beschrijving
Worldwide urban regions experience the pressure of urbanisation, climate change and intensive agriculture on their landscape. Simultaneously, regions start to acknowledge the importance of a vital and attractive landscape as a key success factor in the global battle for talent (see Blind Spot). The question is how to combine these increasing sustainability transitions with internal metropolitan demands, without loss of existing landscape qualities.
As these matters are equally urgent in the Netherlands as abroad, the Deltametropolis Association has reached out in its international network to research professionals, strategic policy makers and landscape design practitioners. The Landscape Triennial is the perfect place to share expertise, from the urban perspective as well as from scientific views on energy, food and ecosystem services, health, recreation and circularity (from Delft University of Technology, Wageningen University and NHTV Breda, among others).
Keynotes
Berno Strootman (governmental advisor landscape, NL) will outline the urgent matters and current practice of landscape planning on national level in the Netherlands.
Alan Pert (professor Melbourne School of Design) will share his experiences on metropolitan landscape planning in Melbourne and around Port Phillip Bay.
Kees Christiaanse (professor ETH Zurich and independent architect) will elaborate on the Haarlemmermeer situation where urbanisation, air traffic and landscape are closely intertwined.
Workshops
"Quality of life in cities and city-landscape relations"
Best practices from European cities.
With results from the Eurocities and Metrex network meeting organised by the municipality of Amsterdam, with participants from several European cities.
"Future landscape of the circular economy"
by the REPAiR team of TU Delft and AMS Institute
"Ecosystem Services and Food Systems in Metropolitan Regions"
by Ingo Zasada (ZALF), Dagmar Haase (UFZ) and Dirk Wascher (WUR)
"Energy Landscapes"
t.b.a.
"Making places, shaping destinations"
by NHTV Breda
Fee
The participation fee, including catering for the full day programme, is €85 per person (+ €4,80 administration fee)
Partners
The day prior to the symposium, the municipality of Amsterdam is organising a meeting (by invitation) with the Eurocities and Metrex networks, on the same topic of metropolitan landscape planning. The results from this meeting will be presented within the symposium program and we welcome the Eurocities and Metrex attendees to contribute to the workshops within the symposium program.
Amsterdam Municipality
Eurocities
CRa
Melbourne School of Design
ETH Zurich
Podium voor Architectuur Haarlemmermeer en Schiphol
REPAiR research programme
ZALF
UFZ
WUR
NHTV Breda