Evenementgegevens
Locatie
B.Amsterdam
Johan Huizingalaan 763A
1066 VH Amsterdam
Netherlands
Beschrijving van het evenement
Beschrijving
ON THE 10TH OF OKTOBER BAMMBOO WILL BE HOSTING A GROWTH HACKING WORKSHOP WITH SEAN ELLIS, FOUNDER OF GROWTHHACKERS.COM, AND PATRICK VAN DER PIJL, CEO OF BUSINESS MODELS INC. AND THOUGHT LEADER IN BUSINESS MODELLING & BUSINESS DESIGN.
Companies such as Facebook and Uber are growing at unprecedented rate using a growth hacking process pioneered in Silicon Valley. It's time to bring this knowledge to The Netherlands and learn from the master of growth hacking himself: Sean Ellis. Our event will help you to tap into the emerging best practices for driving growth.
Because we all know that the most astonishing growth can only derive from a very clear strategy, we've invited Patrick van der Pijl, CEO of an international strategy design company.
Sean will share his direct experience driving growth at companies such as Dropbox, Eventbrite, LogMeIn and Qualaroo. Patrick van der Pijl will share his vision on how your strategy for growth must always start with a very clear and distinct point of view, and how this affects your business model.
So…..
Always wanted to know what it was like working at Dropbox in the early days?
Curious to discover why a designers mindset is the only way to create real value for your customer?
Want to know what's kicking at the growthhackers.com office?
Or are you interested in how to build and scale a growth hacking team?
JOIN US! And learn from the #1 influencer within the growth hacking space, all the way from sunny California.
Bammboo organises this event in modest celebration of our recently formed partnership with Growthhackers.com. More info on our partnership? Visit http://bammboo.io/growth-hacking-partnership/
Order fast, tickets are limited!
We've got drinks and small snacks too ;)
We are releasing tickets bit by bit so if we're sold out, please join our waiting list and we'll inform you when extra tickets become available. Or try popping us an email to convince us why you MUST attend. (hello@bammboo.io)
SPEAKERS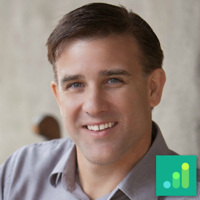 Sean Ellis (@sellis), Founder of Growthhackers.com.
Sean was founder and CEO of Qualaroo and has been an advisor for 500 startups and KISSmetrics. He is known for popularizing the term Product/Market Fit and coining the term Growth-hacking first! In addition, he has founded multiple successful tech companies (like Qualaroo), and has lead growth at a.o. Dropbox, Eventbrite (What site are you on now?!) and Uproar.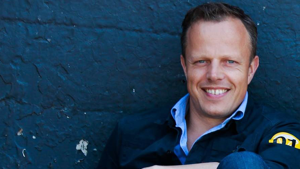 Patrick van der Pijl (@patrickpijl), CEO at Business Models Inc.
CEO at Business Models Inc. and producer of the worldwide bestseller Business Model Generation (over 1 million copies sold). He helped countless board of directors, top leaders and innovation teams with their strategy and innovation. In his newest book, Design A Better Business, you can read how every growth hack always starts with a point of view, and how a designers mindset will help you to be unstoppable and create real value.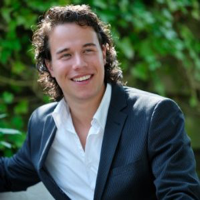 Olivier Karg (@olivierkarg), Co-founder and Head of growth at Bammboo.
Olivier and his team of Growthhackers has worked with dozens of startups and companies on implementing growth marketing processes and techniques. Currently he provides training and coaching for various companies ranging from big corporates to recently launched startups in The Netherlands (Amsterdam) and Belgium (Antwerp). Want to know more about Bammboo? Visit http://bammboo.io for more info!
For Who?
-Smart entrepreneurs working at a growing Startup
-Marketeers ready to step up their game.
-Marketing consultants.
-Anyone working on corporate innovation.
-Anyone interested in setting up a smooth growth hacking process.
For who is this event not suited?
-Anyone not familiar with the basic concepts of growth hacking.
Seriously..
You'd probably have more fun by reading a guide like this awesome piece by Neil Patel:
https://www.quicksprout.com/the-definitive-guide-to-growth-hacking/
What will you learn?
Uncover the Keys to Drive Rapid, Sustainable Growth for your company!
Scaling growth requires teams to move quickly to seize opportunities while aligning the team's efforts to achieve objectives. In this workshop, we will discuss how your team can:
Uncover the unique opportunities for your business
Scale growth with a growth team and high tempo testing process
Coordinate your testing efforts with a weekly growth meeting
There is room to ask questions ;)
Timeschedule
18.15h_Walk-in
18.30h_Start, please come early!
18.45h_Patrick van der Pijl | Business Models Inc.
19.15h_Sean Ellis | Growthhackers.com
19.45h_Break
20.00h_Sean Ellis | Growthhackers.com
21.00h_Questions and discussion.
21.30h _DRINKS!
Order fast, tickets are limited!
We are releasing tickets bit by bit so if we're sold out,
please join our waiting list and we'll inform you when extra tickets become available.
For more info send us an email at hello@bammboo.io
Datum en tijd
Locatie
B.Amsterdam
Johan Huizingalaan 763A
1066 VH Amsterdam
Netherlands