Dit evenement is afgelopen.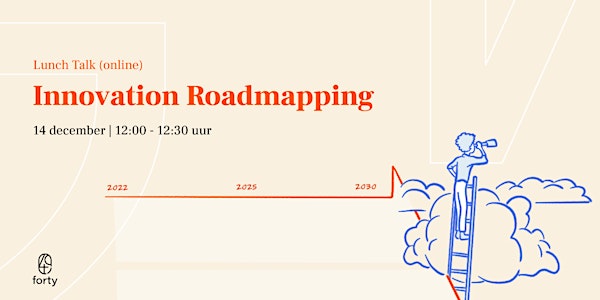 Lunch Talk | Innovation Roadmapping
Learn how to apply Innovation Roadmapping in your organization
Over dit evenement
Why Innovation Roadmapping
As organization, you want to innovate. Hi ho, let's go. But where do you start?
You create a shared vision for the future. You concretize your ambition. You define priority. Next, you create a visual overview of your strategic possibilities.
To do so, you create an ✨ innovation roadmap✨
On this innovation roadmap you map trends, technologies, user values, a future vision and possible new propositions that help to determine the agenda of your organization for the coming years. This method is used by organizations like Peerby, HEMA and Philips to create focus and commitment for a shared goal.
So why should you learn to do innovation roadmapping?
You can see the ambition at a glance 👀
You gain insight into the order in which you have to do things☝️
You create alignment within your organization 👯
You learn how different parts depend on each other 🧶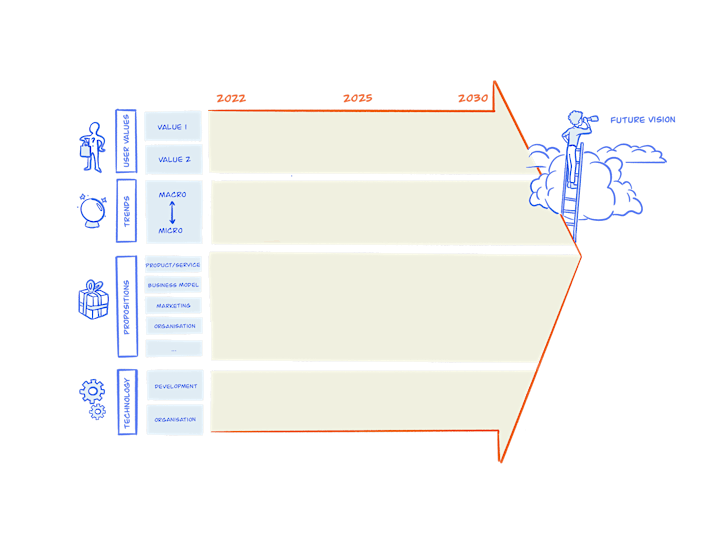 What you will learn during this talk
Why innovation roadmapping is important
Cases of Innovation Roadmapping to get inspired
The definitions of the building blocks of the Innovation Roadmap Canvas
How you fill in the Innovation Roadmap Canvas and use it in your organization
About the presenter
Ruben Verbaan is Senior Innovation Strategist at Forty, where he builds ventures through high-pace, future-proof, validated innovation and startup processes. Ruben Verbaan has multiple years experience with creating innovation roadmaps for organizations like Peerby and HEMA.
Details
Time: 12:00 - 12:30
Where: Online (link will follow)
Costs: Free!