Dit evenement is afgelopen.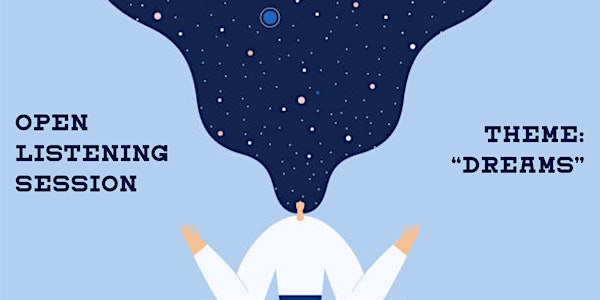 Open Listening Session: "Dreams"
At this event we invite you to share your favourite tracks associated with the word 'dreams' and listen to them on our soundsystem.
Waar en wanneer
Locatie
CultureHubRotterdam 144a Willem Buytewechstraat 3024 VG Rotterdam Netherlands
Kaart en routebeschrijving
Over dit evenement
For our next event on the 31st of August we will once again host an open listening session, 'open' in the sense that we like to hear what you (the participants) like to listen to! So bring your own records, CD's, MP3s and/or Spotify tracks (max 7 min) and tell us more about your enthusiasm for these particular songs and why. We particularly encourage you to bring a song that you think others haven't heard before, to promote discovery.
Every open listening session is centered around a specific theme, and for this one we selected 'dreams'. Do you know a song that sounds "dreamy" to you? Or one that represents a dream you had, dreams you have about the future or where the artist is dreaming on tape? Bring 'em, and hear what others have brought!
Hope to see you there!
The Listening Club