Dit evenement is afgelopen.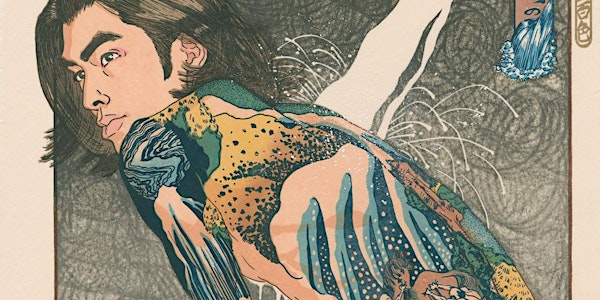 Paul Binnie: 25 years in woodblock print (lecture and demonstration)
Door Nihon no hanga - Japans Prentenkabinet
Datum en tijd
vr. 3 nov. 2017 19:30 - 22:00 CET
Locatie
Nihon no hanga 586 Keizersgracht 1017 EN Amsterdam Netherlands
Beleid voor refunds
Geen refunds
Beschrijving
Nihon no hanga is pleased to announce the accomplished woodblock print artist Paul Binnie will present an illustrated talk (in English) about his work and its relation to prints of the past on Friday, November 3rd, 2017, as well as giving a live demonstration of woodblock printing.
Paul Binnie is an artist and printmaker trained in Tokyo in the traditional methods of woodblock printmaking. He is known for working with several typically Japanese subjects, such as Tattoos, Kabuki, Landscape and Bijin-ga, or pictures of beautiful women, and he has been collected by the Metropolitan Museum in New York, the British Museum in London and the Rijksmuseum here in Amsterdam.
This lecture and demonstration marks the beginning of Nihon no hanga's November open days. During this month we are open to the public every Friday, Saturday and Sunday between 12-16 hrs. Two exhibitions will be on display, "Printing Styles: Techniques of Japanese Printmaking" and "Adventurous Artists: Depicting Japan and the World
"
. For more information: www.nihon-no-hanga.nl

Over de organisator
Nihon no hanga is een privé museum gelegen aan de Keizersgracht in Amsterdam. Onze collectie bestaat uit vroeg 20ste eeuwse Japanse prenten. Twee keer per jaar organiseren we een tentoonstelling gebaseerd op de collectie. Het museum is in de weekenden (vrij-za-zo) van de maanden mei en november geopend voor het publiek.