Dit evenement is afgelopen.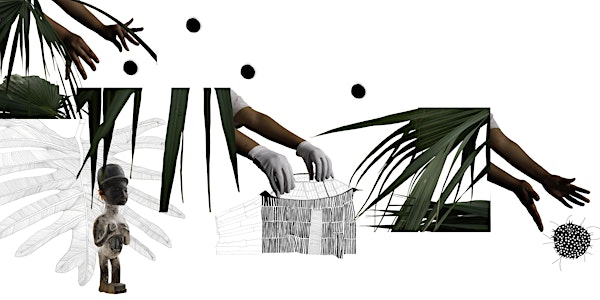 Practicing Freedom - The Afterlives of Objects
Practicing Freedom - The Afterlives of Objects is an event by the Goethe-Institut Amsterdam and the Research Center for Material Culture.
Waar en wanneer
Locatie
Goethe-Institut Niederlande 470 Herengracht 1017 CA Amsterdam Netherlands
Kaart en routebeschrijving
Over dit evenement
In recent years, ongoing debates about the restitution of cultural heritage objects that were stolen within various colonial contexts have gained momentum in tandem with a general awareness about the prevalence of various social injustices throughout society. While these discussions have primarily involved scholars, academics and museum professionals, artists, activists and community members have also played an important role in reconfiguring and complicating the discourse around decoloniality, restitution and reparations.
With The Afterlives of Objects we seek to inquire and interrogate publicly with and among different stakeholders, communities, artists and activist initiatives about the possibility of redress and awareness. By initiating this series of events, we seek to include different perspectives and positions to complicate and engage with (im)material culture, communities and spiritual realms with and among which these cultural heritage objects are intrinsically intertwined. This public conversation betweenWayne Modest (Director of Content National Museum of World Culture) and Nanette Snoep (Director of the Rautenstrauch-Joest Museum) with poetic intervention by Quinsy Gario is the first public event that will take place within the context of Practicing Freedom project.
In an attempt to add to this crucial discourse, we are pleased to announce the dates for the upcoming workshop for the Practicing Freedom project. For this two-day long program (20 & 21 JUNE 2022), RCMC and the Goethe Institut have invited scholars, academics, museum professionals, artists, activists and community members to exchange ideas, strategies and reference points, through several interrelated themes that will be discussed in a workshop environment. The workshop will delve into questions of how we think about the care and placement of illegally obtained artefacts and cultural objects currently housed within European collections. It will also look into how decoloniality is activated across varied sites and among multiple temporalities. This is the second workshop in a series of events connected to the Practicing Freedom project, and will take place at RCMC and Goethe-Institut (the first workshop took place in London in March 2022).
Practicing Freedom: Regarding Decoloniality and the Afterlife of Cultural Heritage Objects is developed and hosted in collaboration with the Research Center for Material Culture at the Nationaal Museum van Wereldculturen, initiated by the Goethe-Institut, conceptualized and curated by the Artistic Directors Amal Alhaag and Selene Wendt.
Image Credit: Michelle Eistrup, Ntanga Zuzu (All Suns Forever), Opening in Huts, 2019