Dit evenement is afgelopen.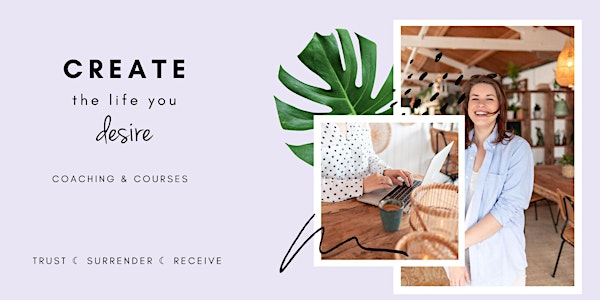 Purpose Workshop - Find the right career for you
Purpose Workshop - Find the career that fits you
Beleid voor refunds
Neem contact op met de organisator om een restitutie aan te vragen.
Eventbrite-kosten zijn niet restitueerbaar.
Over dit evenement
Maybe you currently have a job that you don't fully enjoy, or
You spend more time and energy on work than on your friends, family and fun stuff.
Even worse, you might even go to work with a stomach ache!
Or, you recently graduated and have NO idea where to start job hunting.
Whatever your current situation, you just know you can get more out of your career and life than you're doing now.
The good news? You can do something about it PLUS there are tons of people who are in the same situation. It's completely normal to feel this way.
In fact, this was me a few years ago. I had 6 jobs in 5 years before I found my purpose. I kept hopping job because I didn't know exactly what I wanted to do and because I always felt that there was more to life. I even got fired, and fell into this massive black hole: what was I supposed to do next?
I have now been an entrepreneur for 3 years and, despite stressful days/corona uncertainty, I get up with energy and I WANT to work every single day. In the workshop, however, I will not show you how to start a business. That is not my goal. Entrepreneurship is my purpose, but it doesn't necessarily have to be yours.
My goal is to get CLARITY in your career vision. I want you to feel that your career contributes to you happiness.
In this online Zoom workshop, we will go through 5 steps to find your PURPOSE by thoroughly going through the following topics:
Self awareness - understanding yourself in order to choose the right kind of job & environment + understanding how others see you in order to reduce friction
Skills & talents
Passions (& why you shouldn't base a career on passion alone!!)
Life Path - what experiences have shaped you and how can you utilize these experiences in your career
Influences - what is holding you back from reaching your maximum potential
We will do a number of in depth exercises to better understand the core of these 5 topics. At the end of the afternoon you walk away with:
A purpose statement
Clarity & a sense of direction
Energy & excitement to get started on your (new) career
An understanding of blocks that withold you from success right now
A group of people who can support you in your journey!
Are you ready to find & get your dream career? Then I would love to invite you to take part in the purpose workshop. See you inside!