Dit evenement is afgelopen.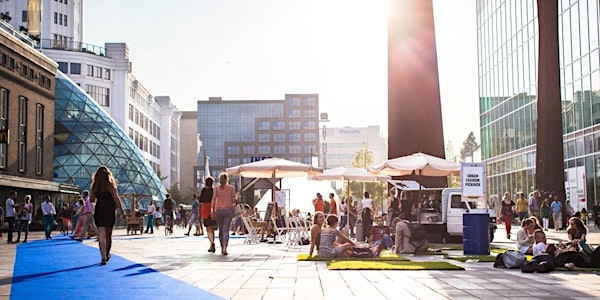 SynchroniCity Open Call Kick-off (for the Netherlands)
Waar en wanneer
Locatie
Stadhuis (Raadszaal) 1 Stadhuisplein 5611 EM Eindhoven Netherlands
Kaart en routebeschrijving
Beschrijving
Join us for the SynchroniCity Open Call Kick-off in The Netherlands! From June 1st you will have the opportunity to prepare for a scale up of your Smart City solution in at least 3 cities. Funding for your project will be 80% up to a maximum depending on the type of organization you represent.
In the kick-off you will be given more background information on the 4 tracks (Smart Mobility, Environment & Wellbeing, Citizen Engagement and an Open Theme), the funding arrangments, the timeline, the participating cities, the requirements (at least Technology Readiness Level 6) and the Fiware Smart City architecture with which to connect or integrate.
You will also be given more background information on the Smart City and Smart Society strategy in Eindhoven, as well as on the specifics of the actual innovation efforts.


Agenda
13:30 Doors open
14:00 Programme starts
14:10 Smart Society strategy of Eindhoven
14:30 Smart City & Society Innovation: reality's hard facts & the real progress
14:50 SynchroniCity: the opportunity!
15:15 Break
15:30 Smart Mobility / Sustainable Mobility
15:40 Environment & wellbeing
15:50 Participation
16:00 Open Call & Smart City StarterK!t
16:10 Interactive Q&A
16:30 'Borrel'
The SynchroniCity Open Call at a Glance

What is SynchroniCity?
SynchroniCity opens up a global IoT market where cities and businesses develop shared digital services to improve the lives of citizens and grow local economies.

Aim of the Open Call
Proving the viability of the SynchroniCity digital single market by demonstrating in this Large Scale Pilot the replicability and scalability of city and citizen-centric IoT enabled solutions from one city to another. It also aims at attracting new cities and other players of this ecosystem to become part of this new marketplace and ensure sustainability.


Who is it for?
* IoT enabled SMEs that have already demonstrated their solution in a relevant environment (TRL ≥ 6). SMEs can apply alone or in a Pilot Group.
* Cities. Cities can only apply in a Pilot Group.
* Large corporates. Large can only apply in a Pilot Group.


Funding

Total budget of 3 M€ in funding.
Each application can be funded with: up to 100.000 € if an SME applies alone; up to 200.000 € for Pilot Groups of 2 organisations; up to 300.000 € for Pilot Groups of 3 organisations or more.
Synchronicity open call will co-fund 80% of the total individual budget of each project. The remaining 20% will need to be provided by applicants either as in-kind support or by bringing in funding to the project. Funding to cities and large businesses is limited to 60.000 €.
Note: SMEs, cities and large corporate departments that are not from the EU or H2020 associated countries are welcome to apply but will not be eligible for funding.


Core Partner Cities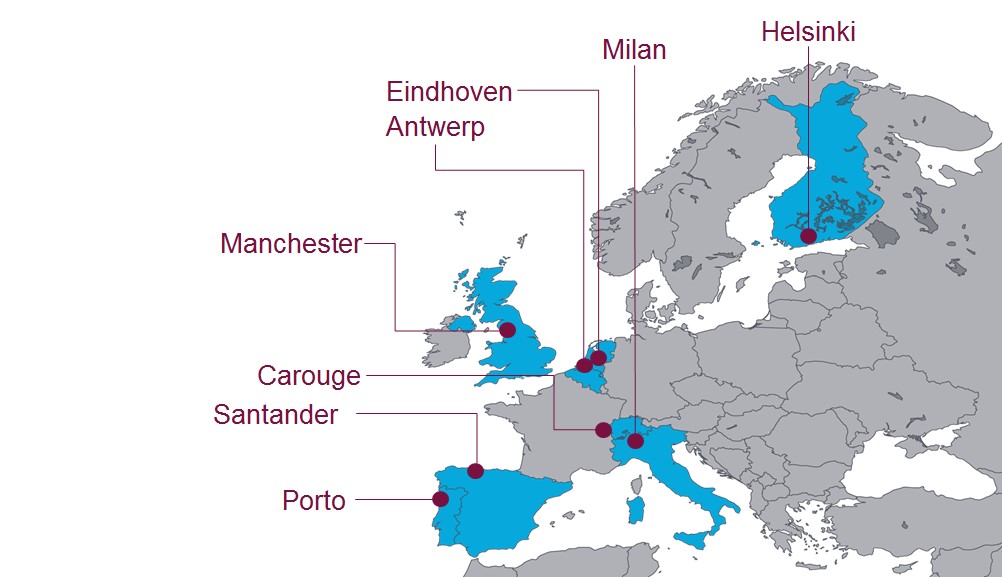 Cities that could pilot your solution include Core Pilot Cities (Antwerp, Carouge, Eindhoven, Helsinki, Manchester, Milano, Porto and Santander) and it also may include New Applicant Cities that you could introduce in your Pilot Group.
You will need to pilot your solution in at least 3 Open Call Pilot Cities.


Pilot Duration
Maximum 6 months (between Feb and Sep 2019)
For more information, see: https://synchronicity-iot.eu/open-call