Ticketverkoop is gesloten
Ticketverkoop is gesloten
We are looking forwards to meet you in France.... Johan & Silvia Chandra & Wim
Evenementdetails
Locatie
Orsennes
Moulin d' Orsennes
36190 Orsennes
France
Ticketverkoop is gesloten
Ticketverkoop is gesloten
We are looking forwards to meet you in France.... Johan & Silvia Chandra & Wim
Beschrijving van het evenement
"Tantra & Shibari Experience Week Course" at the beautiful venue Le Moulin of the Sadhaka course center in the heart of France.
Over dit evenement
We are very happy to invite you to this special week diving deep into playfullness, stepping out of our minds into our bodies, exploring bounderies and letting go of control. Johan Raaimakers from Tantra-Atma Massages and Silvia Elisa from Natural Bliss will take you on a journey in this special week course at Sadhaka in France. Tying, being tied, massaging, experiencing, exploring bounderies, 'leading and surrender', dancing, meditation and playfullness are the ingredients of this week. The beautiful surroundings, togetherness, sharing nice food all add to an unforgettable and lasting experience.
The emphasis of Tantra is on spiritual growth and emotional and physical well-being. It is an exploration of our consciousness by meditation, breathing and experiencing touch. It is possible to experience bounderies, challenges or emotions. Within tantra these themes are touched and can be explored.
Shibari or Kinbaku is the beautiful erotic art of Japanese bondage. The beauty of the ropes on the skin is an important element and also it is about being conscious and deep, sexy and fun, being open and present with each other. How is it to surrender and let go of control? Can you be present if somebody surrenders to you?
Tantra & Shibari is a unique combination of playful intimacy. The possibilities are endless, there is so much to learn and discover. You do not need complicated knots to make a deep connection, however the receiver will be able to go deeper in surrender if they feel you know what you are doing. We will focus on all the elements, the game of surrender and leading, techniques, how can you lead a body and how can you use your senses to lead somebody into.
More information about this course: www.tantra-atma.nl/shibari-week-france/
Accommodation (the event price is exl. stay)
Book your stay at the Sadhaka center in France: info@sadhaka.nl
6 person room (mixed male-female): € 490, -
4 person room (family room): € 520, -
3 person room (family room): € 565.-
2 person room (couples): € 625, -
1 person room: € 725, -
Bring your own tent: € 520, -
Bring your own caravan/camper: € 545, -
1 or 2 person ready-made tent: € 565, -
1 or 2 person ready-made caravan: € 615, -
(7 nights, all meals including drinks, fruit, coffee, tea)
The venue, Le Moulin
The location for his event lies in the beautiful green heart of France www.sadhaka.nl easily reached by train in 2,5 hours from Paris airport. Sadhaka is a small-scale course center for creative and spiritual holidays in France. The initiator is the couple Chandra Benjamins (art teacher) and Wim Molinello (yoga teacher).
At their 5 hectare domain Le Moulin in the midds of nature they created a wonderful healing place where you feel easily welcome, safe and at home. Rest is absolutely assured here. The spacious house and cozy terraces offer relax area's, private/shared rooms and bathrooms. Beyond the terrace and hammock corner the site opens out to a vast green area comprising of open meadow, orchard and camp field. Solar panels provide hot water and electricity at Le Moulin and the veggie, fruit and berry garden most of the conscious vegetarian food that is served. The water from the tap comes from a natural source, we bake our own bread, make flour and muesli from organic grain, provide fresh kefir drinks, home made peanutbutter, nutmilk, and have eggs from our own chickens,
The hammocks and art sculptures are at the site to enjoy. And YES we have a sauna! For a swim you just jump in the lake with clean swimming water or take a dip in the small river that surrounds the whole area.
Se you in France,
Johan Raaimakers & Silvia Elisa www.tantra-atma.nl
Chandra & Wim www.sadhaka.nl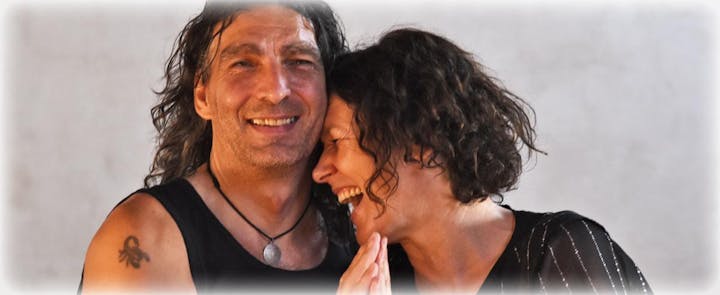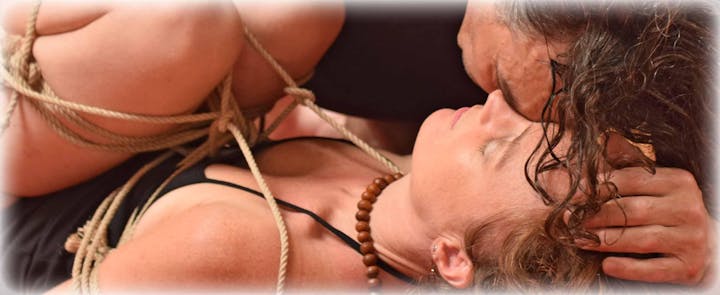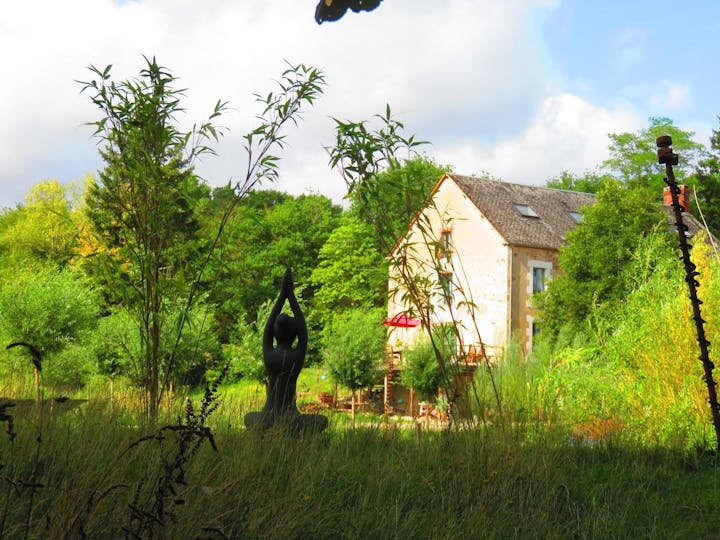 Datum en tijd
Locatie
Orsennes
Moulin d' Orsennes
36190 Orsennes
France