Dit evenement is afgelopen.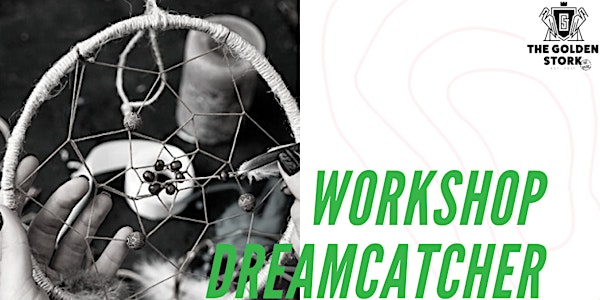 TGS Crafty Mondays - workshop creating a Dreamcatcher (Dromenvanger)
Hostel The Golden Stork's Crafty Mondays - workshop making a Dreamcatcher (Dromenvanger)
Waar en wanneer
Locatie
Hostel The Golden Stork 22 Bierkade 2512 AB Den Haag Netherlands
Kaart en routebeschrijving
Beleid voor refunds
Neem contact op met de organisator om een restitutie aan te vragen.
Eventbrite-kosten zijn niet restitueerbaar.
Over dit evenement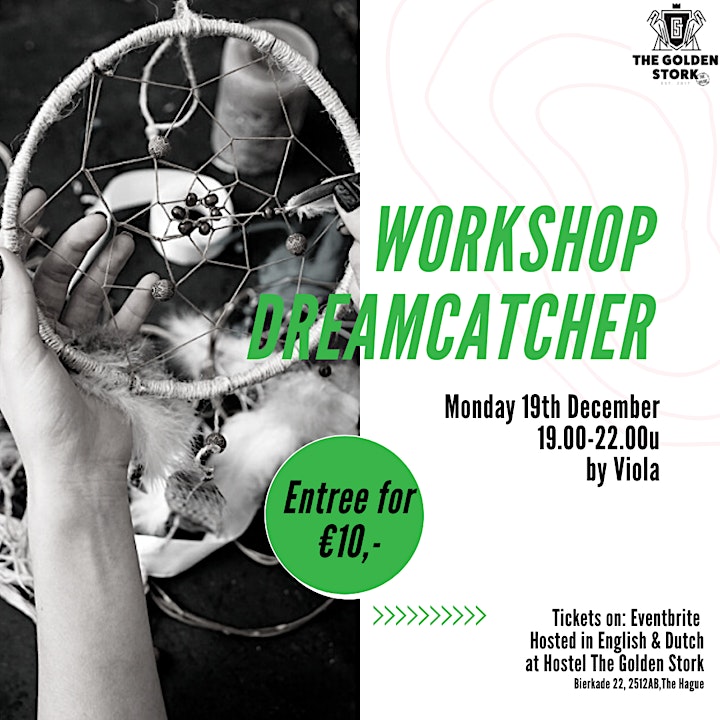 message from Viola:
what do you dream about at night? and what are your dreams you wish to realize in this life? i am Viola Matthijsen (art therapist) and i would like to hear all about the dreams you have. in my opinion there is so much more to dreaming in life than we might think. on 19 December i will give a workshop to make your onw dreamcatcher. it is said that a dreamcatcher helps people to have positive dreams at night. within this workshop you can meet new people, talk about your dreams and make your onw dreamcatcher. i would like to invite you to make this dreamcatcher a bit personal. so if you have an old bracelet that means something to you, or a feather that you have found on the street. Feel free to bring those special items to the workshop so we can make your dreamcatcher even more meaningful for you.
you do not need any skills to be able to participate in this workshop. (there are limited places for this workshop so buy your ticket fast)
i really look forward to meet all of you! and make this beautiful dreamcatcher!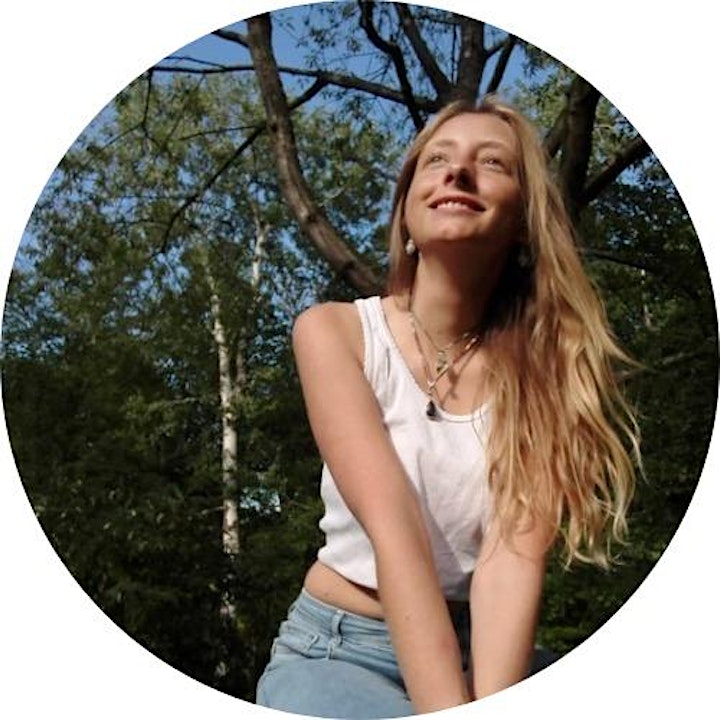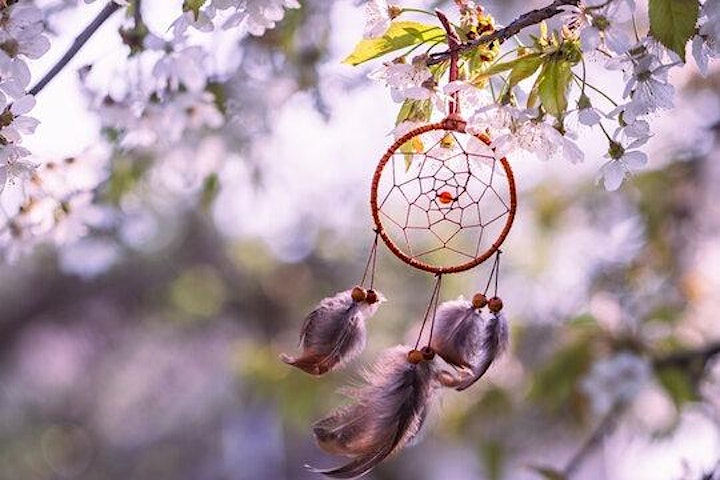 Crafty Mondays are for those who like to draw, paint, color, doodle, create something artsy etc. and are looking to meet up with other like minded people who share their interest.
Come join for some coffee and creativity on Monday evenings in the cafe/living room area from the hostel. Bring your notebooks, sketchbooks, knitting needles, laptops/tablets - whatever is your weapon of mass creation!
On December 19th, there will be a workshop dreamcatcher (dromenvanger) making by Viola!
There's no need to have any experience with making a dreamcatcher as Viola is there to teach you all the ins and outs on making one.
The workshop can be hosted in English and Dutch.
The entree price is €10,00 and includes the materials for the workshop, we do want to ask you to bring a bag to be able to bring your Dreamcatcher home with you.
The plan is the following:
19.00 - 19.30 : Meet and Greet fellow creatives
19:30 - 20.00 : Viola's introduction and workshop explanation
20.00 - 21.30 : create!
21:30 - 22.00 : Wrap up, catch up with everyone
🏢 Location: Hostel The Golden Stork, Bierkade 22 in The Hague
⏰ Date: Monday December 19th from 19.00 - 22.00u
🧩Workshop: making a Dreamcatcher (Dromenvanger)
🎟️ Price: €10,00
🍻 Food and drinks: vegetarian/vegan diner menu and different alcoholic & non-alcoholic drinks (at your own cost)