Dit evenement is afgelopen.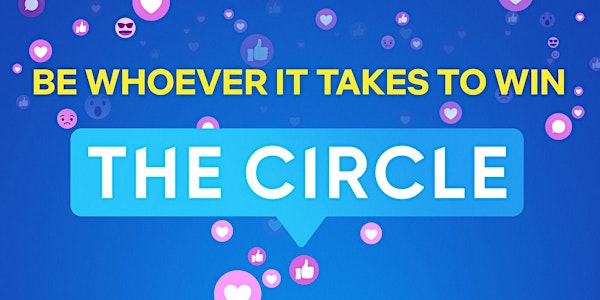 TGS's ''The Circle'' Game
The Circle social media Game @ TGS!
Waar en wanneer
Locatie
Hostel The Golden Stork 22 Bierkade 2512 AB Den Haag Netherlands
Kaart en routebeschrijving
Over dit evenement
POSTPONED TO SEPTEMBER 24TH
TGS's ''The Circle'' game ⭕️ is a social networking game designed & based on the Netflix show of the same name. In this game you would team up with other internationals, and create a virtual social media profile while enjoying a warm summer day ☀️ in the sprawling Haagse Bos🌳. The virtual characters created by each team will interact with each other in a social media platform - and battle against each other for popularity in the game of strategies, bluffing, backstabbing and fun.
Start of the morning with a coffee and small bite at The Golden Stork to prepare yourself for the game..
🏢 Location: Cafe of The Golden Stork: nice, chill, informal, international place at Bierkade 22, 2512 AB, The Hague
& Haagse Bos (forest near The Hague Central Station)
⏰ Date: Saturday August 6th, 11.00 AM - 5.00 PM (estimated end time) POSTPONED TO SEPTEMBER 24TH
✨ Food and drinks: Vegetarian snacks, craft beers, coffee, tea, and more are available! (at your own costs)
⏰ Notes: For the game a device with internet access will be needed