Venster Acties en details
The Futures School Spotlight, EN
wo 10 mei 2017, 09:00 – 16:30 CEST
Evenementgegevens
Locatie
NVO2
85 Groenekanseweg
3737 AC Groenekan
Netherlands
Beschrijving van het evenement
Beschrijving
The Walt Disney Way
Learn from the futurists of the Walt Disney Company and build future scenarios for flourishing talent.

The Futures School Spotlight

"The Futures School engages, enlightens, and empowers forward thinking leaders on methods and strategies for anticipating the complexities of the new global market place at a time when all sectors are experiencing accelerated change."

Dr. Joseph Martin Stevenson
Provost and Chief Academic Officer, The Chicago School of Professional Psychology
Why learn from futurists?
Talent development strategies are crumbling under the weight of Industrial Age processes. If we stubbornly stick to these processes, our organizations will be fighting to survive as top talent and innovative thinkers flock to our competitors.
To succeed, we need to investigate how the employee lifecycle will be impacted in the new environment of the 21st century and beyond. For instance, how will we recruit, develop, and retain talent, and how can we create transformational compensation schemes in this emerging future? Strategic Foresight gives us the ability to transport ourselves to the future and answer these questions.
I, Evert Pruis, partner at Forzes, felt the need to bring these two futurists to The Netherlands, in cooperation with NVO2, since I am convinced that we have to embrace their expertise within HRD. At the upcoming ATD-conference in Atlanta I will stress this point as member of a panel with professionals from Japan, India and The Netherlands. I will plea for development of a discipline within our profession that aims to predict the impact of technical developments on the design of organizations, and the consequences for the employability and livelihood of people.
How and what
Foresight allows us to mine the external environment for trends and issues, and leverage those insights to create maps of the emerging landscape. These well-informed maps of the future allow us to test our current strategy, develop breakthrough innovations, and create transformative change.
In an article that I, Evert Pruis, wrote last year for Opleiding en Ontwikkeling, I foresaw that HRD can play a predictive, analyzing, stimulating role. This framework finds its inspiration in the work of Lynda Gratton and the FOWLab.

Synopsis of the program
The Futures School Spotlight is a 1-day program that introduces you to the basics of Strategic Foresight, so that you can begin to discover the future of talent for your specific industry and organization.
The session will be done in English, but you will be able to ask your questions in Dutch if you prefer. The Forzes Academy organizes this Spotlight in close cooperation with NVO2, the network for HRD-professionals.

Included
As a participant of the Spotlight you will receive a workbook with all the techniques that you will learn and, as a bonus, several techniques that we will be able to cover during this one day session. Breakfast, lunch and drinks are included.
About the trainers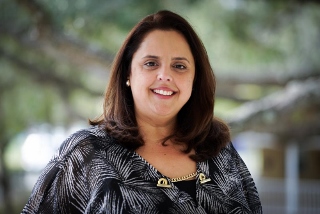 Yvette Montero Salvatico is a Principal and the Managing Director at Kedge – a global strategic design, foresight, creativity, and strategic design consultancy. Holding a bachelor's degree in Finance and an MBA from the University of Florida, Yvette has over 15 years of corporate experience with large, multi-national firms such as Kimberly-Clark and The Walt Disney Company. Before joining Kedge in early 2012, she led the effort to establish the Future Workforce Insights division at the Walt Disney Company, identifying future workforce trends and leveraging foresight models and techniques to assess potential threats and impacts, emerging ideas, and exciting opportunities for the organization.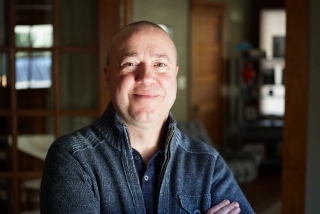 Frank Spencer is the Founding Principal and Creative Director at Kedge – a global opportunities firm that leverages its expertise in integrated thinking, foresight, innovation, and strategic design to empower organizations to seize aspirations, transformation, and growth. Prior to Kedge, Frank worked for 15 years as a leadership coach and developer with entrepreneurs, social communities, networking initiatives, and SMEs, helping them in areas such as development, innovation, and networking. He holds a Master of Arts in Strategic Foresight from Regent University.
With a strong background in both business and academic foresight, Frank was the creator and lead instructor of The Futures Institute: Shaping The Future Now at Duke University's Talent identification Program Institute, teaching students to use Futures Thinking and foresight to develop transformative solutions to grand challenges (2010, 2011).

Datum en tijd
Locatie
NVO2
85 Groenekanseweg
3737 AC Groenekan
Netherlands