Dit evenement is afgelopen.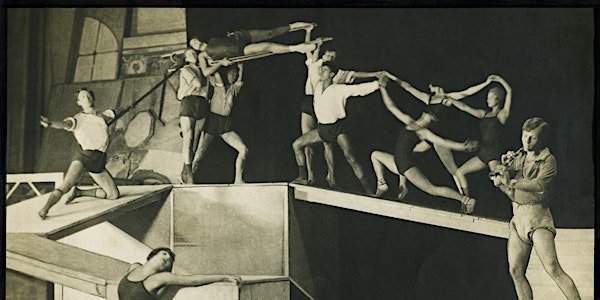 Thursday Night: Space Embodied
Waar en wanneer
Locatie
Het Nieuwe Instituut 25 Museumpark 3015 CB Rotterdam Netherlands
Kaart en routebeschrijving
Beschrijving
At the beginning of the twentieth century, Russian artists went in search of 'the new man'. This quest also found its expression in dance. In contrast to the academic patterns of classical ballet, choreographers developed a new dance form based on more natural movements.
In this period more than ever before, the human body was the subject of artistic experimentation. Particularly in Russia, where the revolution aimed to bring about a complete change in society and therefore also in art, the avant-garde focussed on the creation of a new, free man. In her lectureThe Sixth Sense of the Avant-Garde: Dance, Movement, Kinaesthesia, will discuss the philosophical context in which this free dance form developed and paint a picture of the appeal the human body exerted on the Russian avant-garde.
This Thursday Night relates to the exhibition Space Embodied. The Russian Art of Movement 1920-1930.
Language: English
More information
Facebookevent
Thursday Night Dinner
Join us for a special dinner with the speakers at 18.30 hours, before the Thursday Night event. Prepared with fresh, organic products, dinner is served in Het Nieuwe Café and costs €17.50, including drinks. Make sure you reserve a seat at least a day in advance.