Dit evenement is afgelopen.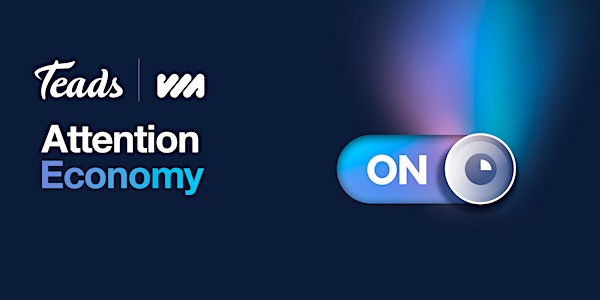 VIA x Teads - Attention Economy
[PARTNERSAMENWERKING] VIA x Teads - Attention Economy
Over dit evenement
Aandacht is belangrijk omdat het resultaten 3x beter voorspelt dan viewability. In dit webinar gaan we dieper in op de waarde van aandacht als metric om het succes van advertenties te volgen, en hoe dit bij kan dragen aan een duurzamer media-ecosysteem.
Het webinar starten we met een presentatie van Caroline Hugonenc, SVP Research & Insights Teads. Ze legt ons uit hoe attention werkt en hoe het bij kan dragen aan een gezonder en duurzamer media-ecosysteem (deze presentatie zal in het Engels worden gehouden).
De presentatie wordt opgevolgd door een paneldiscussie onder leiding van Angela Tropper, Head of sales Teads NL. Zij gaat in gesprek samen met Irene de Vos, Head of Strategy bij OMD en Willem-Albert Bol, CEO van AbovoMaxlead (deze paneldiscussie zal in het Nederlands worden gehouden).
De sessie start op 27 september om 11 uur live vanaf het kantoor van Teads in Amsterdam en zal rond 12 uur worden afgerond.
Dit evenement is gratis voor zowel VIA leden als niet-VIA leden.