VR Bootcamp – Crash Course Introduction to Virtual Reality
vr 18 november 2016, 10:00 – 20:00 CET
Evenementgegevens
Locatie

VR Base Amsterdam

Kattenburgerstraat 5

1018 JA Amsterdam

Netherlands
Beschrijving van het evenement
Beschrijving
Experience the true reality of Virtual Reality
Interest in Virtual Reality (VR) is growing rapidly – don't miss your chance to get ahead of the curve. Major players like Google, Facebook and Samsung are rolling out the critical infrastructure for VR content creation, distribution and consumption. Artists and brands have started to explore new ways to engage with their audiences and the available VR content is skyrocketing. Meanwhile, incubators and co-working spaces ike VR Base Amsterdam are opening their doors to help VR startups grow, and thereby strengthening the ecosystem. 
All of this has made VR become more and more accessible to the general public. We believe that Virtual Reality (together with Augmented and Mixed Reality) will kick-start the 'internet of experiences'. Now is the time to start exploring this exciting new medium that will change the way we learn, work, live and play.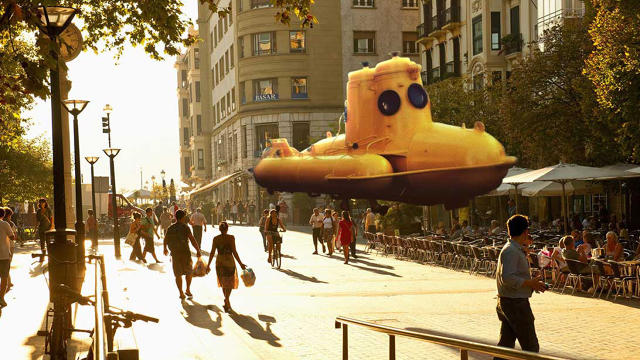 The Event
VR Bootcamp offers a crash course in understanding Virtual Reality as the ultimate interactive medium. Your hosts will take you deep down the VR rabbit hole and help you demystify this exciting new frontier. They have condensed years of research into a high-intensity VR experience. They will look upon its supporting ecosystem and infrastructure from a creative and business perspective. "I know Kung Fu?"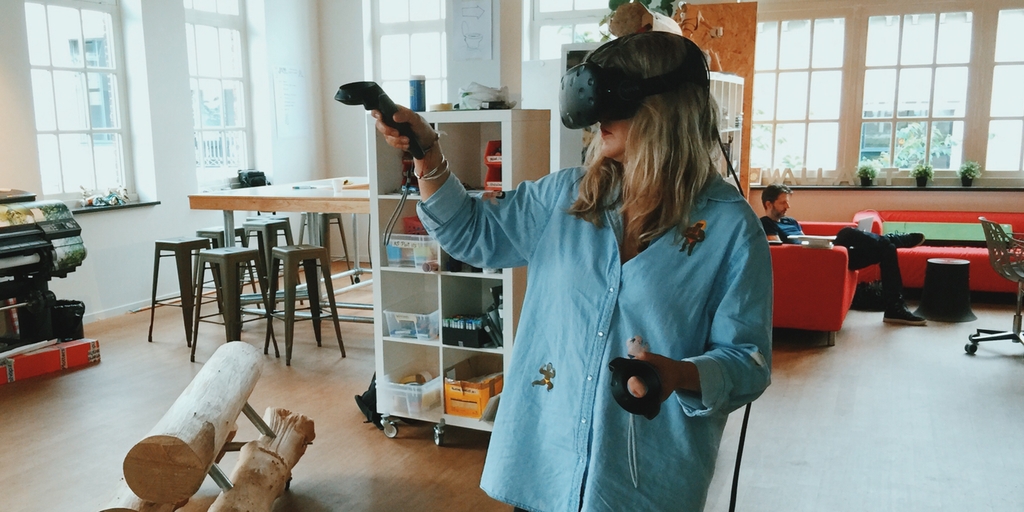 VR Bootcamp is highly immersive & experiential. Throughout the entire event, you will be experimenting with the latest hardware and content while our exports guide your explorations. Your hosts will also connect you to the local VR ecosystem and infrastructure that can support your next steps.
What you take home
Full understanding of VR ecosystem: technology, infrastructure and key players and concepts

Creative skills, models and tools to help you to define and design new virtual reality experiences

A concept for a VR experience

Supporting materials guiding your (team's) upcoming VR/AR/MR efforts including a set of custom designed RealityCards for ideation and prototyping

Direct access to local VR ecosystem and infrastructure including production facilities, makers and investors who can help in your next steps
Who is it for
Innovation & technology managers who want to understand VR technology

All designers looking for a new medium to create with (and in)

User Experience designers wanting to work across a new interface

Project & product managers looking to work with 3D artists and developers

Marketeers who want to explore new ways of engagement

Media and advertising producers looking for new channels

Animators, developers, 3D artists

Filmmakers and videographers

Creative directors looking to expand their horizon

VR enthusiasts and hobbyists
Venue
VR Bootcamp takes place at VR Base Amsterdam. VR Base is an incubator, accelerator program and co-working space for VR start-ups and creators. It is the first physical location in Europe that aims to bring together all players in this ecosystem. Imaging Mind is an official partner of VR Base Amsterdam. 
The venue is near Amsterdam Central Station (walking distance) and public transport stops right at its doorstep. 
Organisers
The event is produced and hosted by Imaging Mind and VR Base. Floris van Eck and Vincent Leeuw are practical visionaries from the field. Both have a background in (applied) game design and over 10 years of combined applicable knowledge within the realm of visual technology. This team is uniquely qualified to guide your VR explorations.
Price
The price listed on Eventbrite includes 21% VAT.
If you wish to attend, but cannot afford a ticket (e.g. because you are an artist or student), get in touch with us and we'll see what we can do to help you. We want to be inclusive!
Contact
Please contact us (vrbootcamp@imagingmind.com) for more information. Are you interested in this program, but can't make the proposed date? Get in touch to discuss further options.
Terms & Conditions
The registration and selection procedure, and participation in the VR Bootcamp are subject to the General Terms & Conditions of Imaging Mind which includes our refund policy.
Datum en tijd

Locatie

VR Base Amsterdam

Kattenburgerstraat 5

1018 JA Amsterdam

Netherlands