Dit evenement is afgelopen.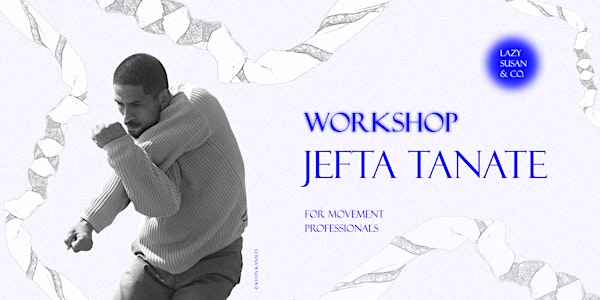 Workshop with Jefta Tanate
Workshop with Jefta Tanate
Waar en wanneer
Locatie
Toneelgarage Rotterdam 14C Dunantstraat 3024 BC Rotterdam Netherlands
Kaart en routebeschrijving
Beleid voor refunds
Neem contact op met de organisator om een restitutie aan te vragen.
Eventbrite-kosten zijn niet restitueerbaar.
Over dit evenement
Workshop with Jefta Tanate
In these 2 days, we will be focussing on partner work and guided improvisations to awaken your senses and awareness. Preparing the body in order to investigate the possibilities in the air and incorporate this into your working methods. Through given tools to playfully explore this area by yourself and with other bodies. Creating confidence that you can catch yourself with suppleness and strength. This does not involve big risks or unreachable heights but finding subtlety in what 'lifting off' of the floor could bring you and your work. Set-material will be a part of the research, so you will experience a sense of routine. Techniques ranging from floorwork, contact-improvisation, martial arts, and circus will give you a broad view of how your physical instrument would cope in different situations.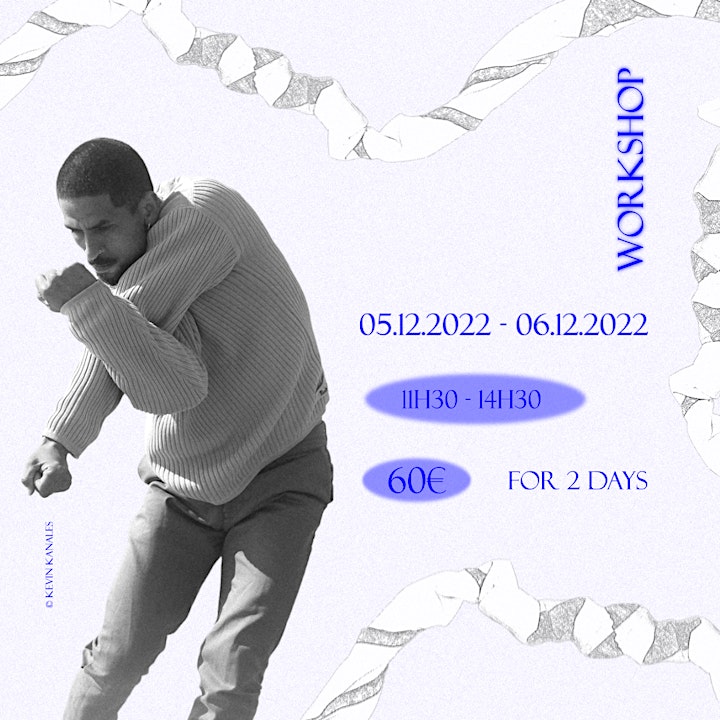 Practical information
- Two days workshop: Monday 05.12.2022 & Tuesday 06.12.2022 | 11.30 - 14.30
- Price: €60 (for both days) excl. service fee
- You can enter the space at 11.00
- There will be a class for professional dancers from 9.30-11.00 that Lazy Susan & Co. provides. It is 5,5€ for a class. Sebastian Pedersen will be teaching these days.
- There is a kitchen in the space, so if you need to store your food in the fridge or have tea/coffee, it is possible!
- The minimum of 7 participants is required in order for the workshop to happen. In the event of cancellation there will be a full refund excl. service fee.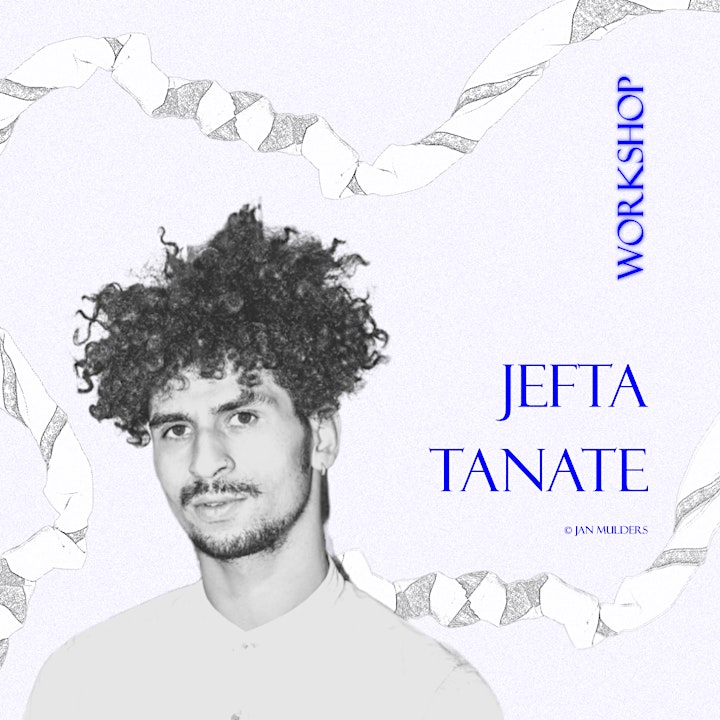 Jefta Tanate
Jefta Tanate graduated at ArtEZ Hogeschool voor de Kunsten in Arnhem, The Netherlands. His internship at Scapino Ballet Rotterdam was his entrance into the Dutch dance scene. Since then he has adopted multiple techniques and methods such as Contact-Improvisation, Martial Arts and Circus. He had the opportunity to develop this within companies like Maas TD and Arch8. In Maas TD he developed a new perspective on movement. Nowadays he works mostly as a freelancer where the work he makes is very versatile. Ranging from outdoor site-specific performances to touring with companies like; Panama Pictures where the aspect of The circus is incorporated within his work more and more. Now supported by De Nieuwe Oost and SHIFFT as a new maker. He is making his way to create more content for his own work. His last work was nominated for De Jonge Zwaan.
Photo credits
Preview pictures (dance pictures) - Kevin Kanales | Headshot - Jan Mulders