Description
Een jaar, een nieuwe werkplek met leuke mensen die mooie dingen maken. Daar hoort een feestje bij!
Kom graag met ons kennismaken, en met een selectie uit ons werk die we bij deze gelegenheid als eerste tentoonstellen.
En neem graag iets lekkers te drinken mee, dan zorgen wij voor lekkere hapjes.
Meld je graag even aan, dan kunnen we in de tussentijd op je komst verheugen.
Groeten van
Bruno van den Elshout, Tessa Kuyvenhoven, Simon Buijs,
Idris van Heffen & Tessa Beurskens
Beeld onderstaand: Boeklamp, Tessa Kuyvenhoven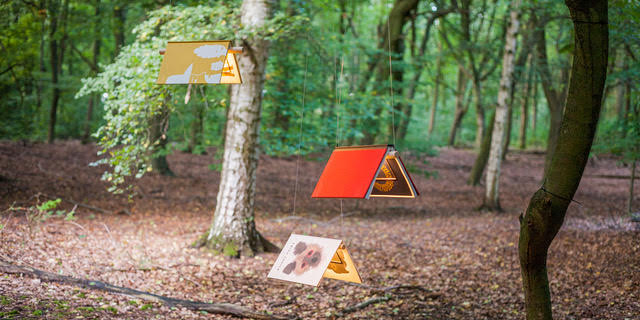 Organizer of Tijd voor n feestje!
Met eigenzinnige kunst- en onderzoeksproject nodigt kunstenaar Bruno van den Elshout (Den Haag, 1979) uit tot ontmoeting tussen mensen, ideeën en werelden. In 2019 werkt hij aan een kunstwerk-in-boekvorm naar aanleiding van de 144 dagen die hij in 2018 op het strand doorbracht met 144 mensen die zichzelf aan het eind van die dag portretteerden. Eerdere projecten: Whatever the Weather (2018), NEW HORIZONS (2012-2014), Us Europeans (2007-2008).