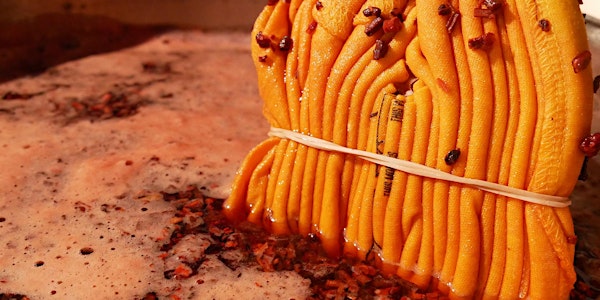 TO DYE FOR! EVERYTHING YOU NEED TO KNOW ABOUT NATURAL DYEING.
Location
Lynk & Co | Amsterdam club
75 Rokin
1012 KL Amsterdam
Netherlands
Sales Have Ended
Registrations are closed
Registration for this event has now closed. We will have more coming, follow @parostore on instagram to stay up to date on future events!
A beginners guide to natural dyeing hosted by of Permanent Clothing co-founder Iris van Melse, and presented by PARO STORE and LynkCo.
About this event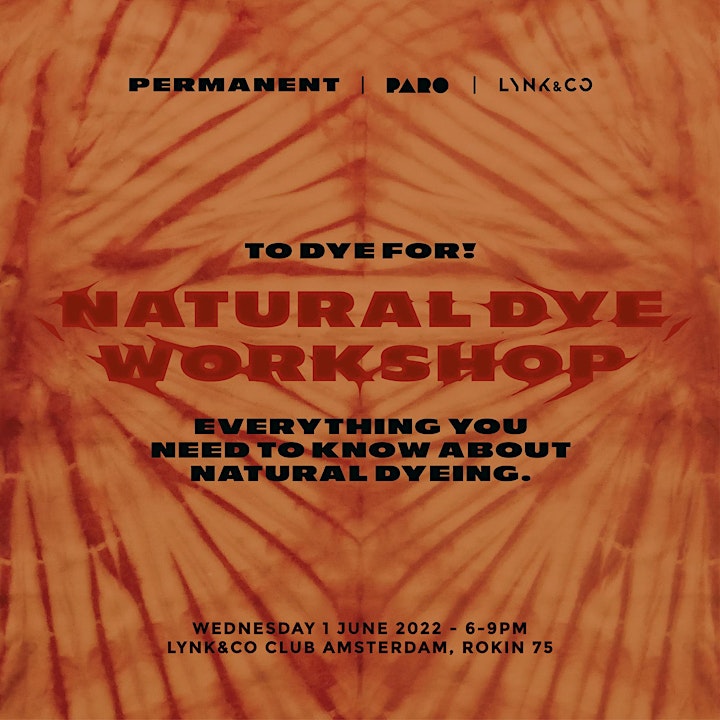 Ever thought about using your old onion skins to dye your clothes yellow? We have a rainbow of dye colours at our fingertips in nature that with a bit of know-how can be used to refresh your clothes without chemicals. In this interactive 3hr session Iris will teach you everything you need to know about natural dyeing - an a-z of what you can dye with (food waste, plants, and more), how to prepare your clothes, and how to make your dye bath. At the end of the session you'll be able to put your newly acquired knowledge to good use by tie-dyeing an up-cycled tote bag in our community dye bath.
Iris van Melse is the co-founder of Amsterdam based sustainable fashion brand, Permanent Clothing. Opposing the idea of fast fashion, Permanent seeks to make sustainability the norm. Each of Permanent's collections addresses a different environmental issue through their graphics, whilst always considering sustainability in their production. This including the use of natural dyes to create bold tie-dye effects that push the boundaries of whats possible without chemicals.
To keep you fuelled up while you learn, a vegetarian spread will be provided by Vegabond.
This event is part of an ongoing event series brought to you by community car sharing brand Lynk&Co & sustainable fashion retailer, PARO STORE. Every month we share skills and knowledge between PARO STORE's community of partners & designers and the local Amsterdam community hosted in Lynk&Co's Amsterdam Club.
Throughout the events series, we will dive into the world of fashion; with discussions and workshops that inspire you to make, mend and reinvent things in your wardrobes, in order to have a lighter impact on the planet. Follow @parostore to stay updated.