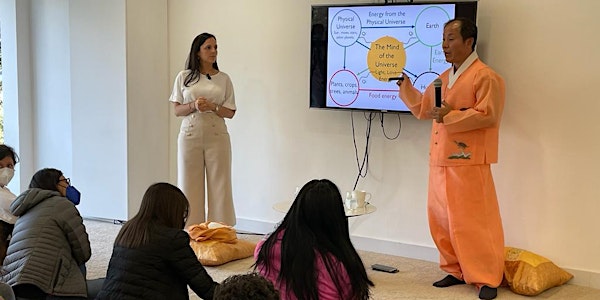 Transformerende, energieke, Stadsretraite met Master Oh, 23-24 juli
Deze City Retreat zal je helpen je energieniveau te verhogen, je geest te versterken, negatieve patronen op te ruimen en nog veel meer!
When and where
Location
Sun Kyeong Den Haag Parkstraat 99 3rd Floor 2514 JH Den Haag Netherlands
Refund Policy
Contact the organiser to request a refund.
Eventbrite's fee is nonrefundable.
About this event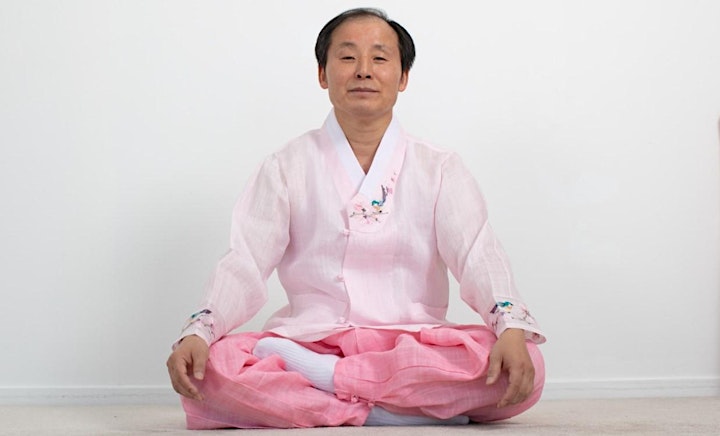 Beste ,
We zijn verheugd om aan te kondigen dat Master Oh naar Nederland komt om een tweedaagse transformerende Stadsretraite te geven in het Sun Kyeong Centrum in Den Haag op 23 - 24 juli 2022. Hij zal tijdens de evenement zijn diepe wijsheid met ons delen alsmede de universele liefde, licht en energie.
In de afgelopen 35 jaar heeft Master Oh duizenden mensen geholpen om van hun milde, maar ook chronische gezondheidsklachten af te komen en om emotioneel welzijn te bereiken door te leren om in contact te komen met de essentie van de Qi-energie.
Door middel van inspirerende lezingen en krachtige meditaties zal Master Oh je helpen om in verbinding te komen met Qi - de levensenergie; om je lichaam, geest en ziel op te laden; om negatieve gedachtepatronen te zuiveren; om pijn, depressie, angst en spijsverteringsproblemen te verlichten; om een diepe verbinding met je geest aan te gaan en om de oneindige wijsheid van het Universum te ontvangen.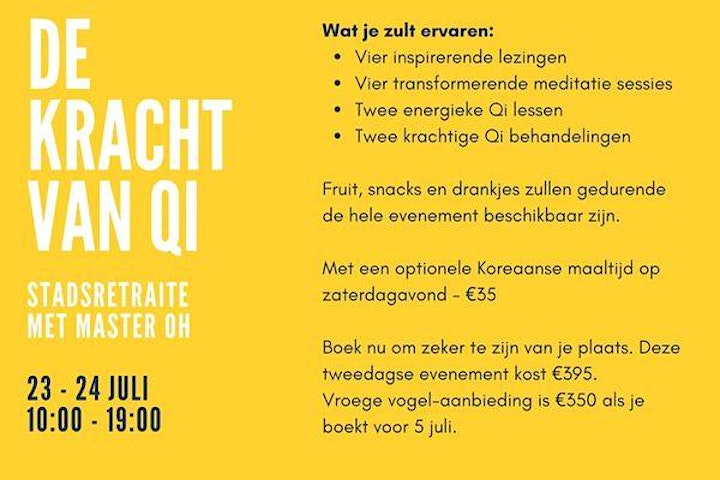 Tijdens deze Stadsretraite zal Master Oh uitleggen hoe geërfde energiepatronen invloed kunnen hebben op jou en jouw eigen energiesysteem. Leer hoe je deze patronen kunt zuiveren door middel van Ancestor Healing; een programma om karma blokkades op te ruimen en de weg vrij te maken voor een meer verlichte en gezondere toekomst.
Grijp deze unieke kans aan en leer hoe je jezelf in contact kan brengen met jouw innerlijke zelf en met het Universum. Leer hoe tot de juiste frequentie te komen om de Qi energie van het Universum zo optimaal mogelijk te kunnen ontvangen zodat je een betere gezondheid en innerlijke vrede en geluk mag ervaren.
De evenement zal door Master Oh in het Engels worden gegeven. Maar laat dit je niet weerhouden om te komen. Ook al begrijp je hem niet voor 100%, de Qi-energie wat je van hem gedurende de Stadsretraite ontvangt is dat wel en meer! Luister naar hem met open hart en je zal jezelf na afloop dankbaar zijn dat je erbij bent geweest. En, indien nodig kan het in het Nederlands vertaald worden.
Het belooft een prachtig weekend te worden die zeker 'life changing' zal zijn en we hopen je voor de Stadsretraite te kunnen verwelkomen!
Hartelijke groeten,
Het Sun Kyeong Team
Locatie: Parkstraat 99, 3e verdieping, 2514 JH, Den Haag
Neem contact op met Alistair om te informeren of te boeken.
E-mail: denhaag@sunkyeong.org
Telefoon: 070 514 7544
Website: www.sunkyeong.nl
SPECIALE AANBIEDING:
Mocht u hier wel interesse in hebben, maar wellicht deze datum niet aanwezig kunnen zijn, dan bieden Sun Kyeong Den Haag en Sun Kyeong Hengelo u graag 50% korting op een eerste Qi acupressuur behandeling. Normaal €60 voor een sessie van een uur. Speciale aanbieding €30.