About this Event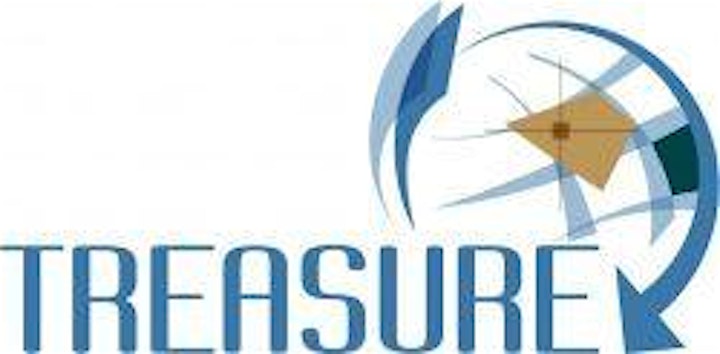 Note: 12-March-2020 : The event is canceled due to the outbreak of the Corona Virus in Europe. The organisation is considering alternative options at the moment.
3rd TREASURE WORKSHOP
TREASURE: appraisal of scientific and technological output PROGRAM
05 May 2020
To book your reservation at the Bilderberg Hotel near the Pier. Please send an email to reservation@bilderberg-europahotel.nl with code: FUGRO5520, Cost 169 Euro per day, Your Name and dates. 20 Rooms are reserved till 31-January. 20 Rooms are reserved till 29-Feb. ESR's and foreign invited speakers are prebooked.
Note: It is not possible to cancel the reservation. Other nearby Hotels may be a better option.
12.00-Registration
13.00- Lunch
14.00 Welcome - Fugro
14.05 Opening - Marcio Aquino, TREASURE Coordinator, University of Nottingham
14.10-14.40 Plenary: Invited, Latest developments towards fast convergence time and potential real time PPP, Simon Banville. Natural Resources Canada (NRCAN).
SESSION 1.a: "Advanced ionospheric modelling to support PPP and RTK "
Chairs: Lucilla Alfonsi, Cathryn Mitchell
• 14.40-15.10 – invited: Ionospheric modelling supporting PPP and RTK, Jens Berderman (DLR)
• 15.10-15.40 –TEC and Scintillation modelling and forecasting, Juliana G. Damaceno (INGV/UNISALENTO)
• 15.40-16.10 - Ionospheric Tomography and data assimilation, Jon Bruno (University of Bath)
16.10-16.30 Coffee Break
16.30-17.00 - Travelling Ionospheric Disturbance (TID) modelling and
mitigation, Karl H. Bolmgren (University of Bath)
SESSION 1.b: "Advanced tropospheric modelling and orbit determination to support PPP and RTK"
Chairs: Sandra Verhagen(TU Delft), Manuel Marcote
• 17.00-17.30 - Invited: State of the art tropospheric modelling, Siebren de Haan (KNMI)
• 17.30-18.00 - Tropospheric modelling for PPP and RTK, Hongyang Ma (TU Delft). GNSS and Troposphere
• 18.00-18.30 – Real Time provision of high accuracy orbits and clocks, Lotfi Massarweh (Deimos)
18.30- End of the first day
06 May 2020
SESSION 2: "State of the art GNSS software receiver, Interference and scintillation mitigation for high accuracy positioning"
Chairs: Fabio Dovis (Politechnica Torino), Sreeja Veettil (University of Nottingham)
• 9.00-9.30 Invited: GNSS receivers to monitor TEC and ionospheric scintillations: The Septentrio perspective, Gustavo Lopez(TBC) (Septentrio)
• 9.30-10.00 -Carrier-based software receiver, Caner Savas (Polito)
• 10.00-10.30 Interference detection and mitigation,Wenjian Qin ( Polito)
• 10.30-11.00 Ionospheric scintillation sensitive tracking models and mitigation tools, Kai Guo (ESR7, UNOTT)
11.00-11.20 Coffee Break
• 11.20-11.50 – Ionospheric scintillation forecasting and mitigation for GNSS ,
Caner Savas et al (ESR collaborative research, INGV, Polito, University of Nottingham, TU Delft)
Session 3: "High accuracy GNSS positioning algorithms to support real time PPP and RTK"
Chairs: Hans Visser, Martin Schmitz
• 11.50-12.20 – Invited: Fugro PPP-RTK status and progress, Xianglin Liu (Fugro)
• 12.20-12.50 – Real time PPP and RTK algorithm development, Brian Weaver ( UNOTT)
• 12.50-13:10 GNSS Real-Time Correction: SSRZ Format and Application, Martin Schmitz (Geo++)
• 13.10 - 14.10 Lunch
• 14.10-14.40 - Invited: Galileo system performance activities, Daniel Blonski (ESA)
• 14.40-15.10 - Fast and reliable multi-GNSS PPP with integer ambiguity resolution, Dimitrios Psychas (FUGRO-TU Delft)
• 15.10-15.40 - Improved high accuracy RTK positioning, Francesco Darugna (GEO++/ IFE Uni-Hannover)
• 15.40–16.00 – Open talk
• 16.00-16.20 Coffee Break
Session 4: "ICT platforms and market strategies for real time GNSS high accuracy positioning services"
Chair: Vincenzo Romano, Eric Jeansou
• 16.20-16.50 invited: market strategies for real time GNSS high accuracy positioning services: the GSA perspective, Fiammetta Diani (GSA)
• 16.50-17.20 - ICT technical feasibility study in the context of the TREASURE project, Hossein Ghobadi (INGV/UNISALENTO)
• 17.20-17.50 - Market introduction of the TREASURE conceptual prototype, Eric Jeansou (on behalf of Paola Testa, Noveltis)
17.50-18.00 Workshop Wrap Up and Closure, Marcio Aquino (UoN)
18.00 End of the workshop
19.30 Social dinner