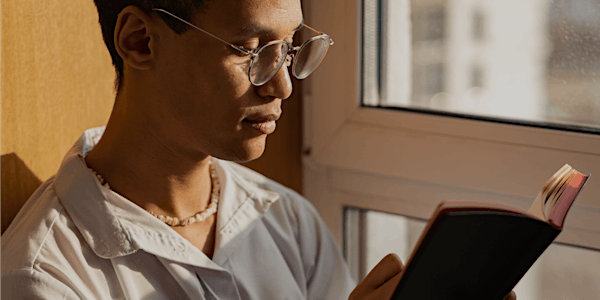 Tussen De Regels Door: Mannen Editie
Een poëzieworkshop over maatschappelijke verandering en de rol van mannen
When and where
Location
Framer Framed 71 Oranje-Vrijstaatkade 1093 KS Amsterdam Netherlands
About this event
De samenleving verandert, en daarmee verandert ook de rol van de man. Wat betekent het om man te zijn in deze tijd? Hoe ga je om met verwachtingen? En wat voor man wil jij zijn?
Dit evenement is gratis en in het Nederlands.
De poëzieworkshop Tussen de Regels Door richt zich op mannen die worstelen met deze vragen. Er zijn veel mannen die wel willen veranderen, maar dat moeilijk vinden en tegen allerlei zaken aanlopen; zowel in hun omgeving als in zichzelf. Samen met levenskunstenaar en dichter Joey Velberg gaan we dieper in op vraagstukken als mannelijkheid en identiteit. Gedurende de workshop worden de deelnemers met verschillende schrijfoefeningen aangemoedigd om hun twijfels, angsten, emoties en successen op papier te zetten. Met mannen bedoel we iedereen die zich als man identificeert of als man is gesocialiseerd. Of je nou cis- of transgender bent, hetero of homo, queer, non-binair of intersekse: je bent welkom. Wees welkom en schrijf je verhaal.
Programma
Deze workshop bevat:
– Tools voor creatief schrijven
– Een veilige omgeving om je werk te delen
– Ruimte voor jou als mens
En als leuk extraatje loop je na afloop weg met een gratis exemplaar van Joey Velberg's debuut poëziealbum Weg met de Woorden.
Deze workshop wordt financieel ondersteund door Emancipator en de White Ribbon Campagne. Wat voor man wil jij zijn om gendergerelateerd geweld te voorkomen?