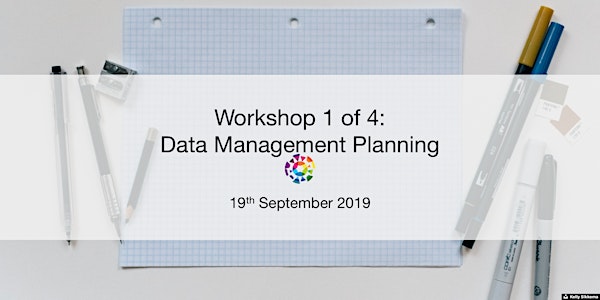 UBC RDM Workshop 1: Data Management Planning
When and where
Location
Universitair Medisch Centrum Utrecht 100 Heidelberglaan 3584 CX Utrecht Netherlands
Refund Policy
Contact the organiser to request a refund.
Eventbrite's fee is nonrefundable.
Description
UBC Workshop 1: Data Management Planning
Are you faced with writing a Data Management Plan (DMP), or just want to know what all the fuss it about?


Presentation:
This session will quickly recap the evolution of this document and funding requirement that was officially introduced by Dutch funders in 2016.
Nowadays, the majority of newly granted projects have to write, maintain, and submit such a plan in order to comply to the subsidy conditions. Furthermore, Dutch universities and UMC's have picked up on the benefits of having these DMPs available for their institutional research projects too. The DMP has finally arrived as recognised research support aid and maintaining these plans will be an increasingly important tasks for students, researchers, and staff now.
The DMP templates of NWO, ZonMw, and H2020 will be discussed, as well as the UMC Utrecht's template as example for an institutional template.

Lastly, the presentation part of the workshop will provide further detail on how to budget for research data management in the proposal stage of a project, as well as while writing a DMP.
Hands-On:
The first exercise will introduce you to the Research Data Lifecycle and illustrate what services, tools, and infrastrucutre is available (inter)nationally and locally to support your research data management across all phases of your research project.
The second and longer interactive session offers you the opportunity to either work on your own DMP via DMPonline, or review one of the already publicly available DMPs of another project.
This session is wrapped up with a discussion and Q&A section.
In Detail:
Session:
Data Management Planning
Presentation:
- Intro to Data Management Plans (DMP)
- Different funders, different templates
- Budgeting for research data management
Interactive Exercises:
- Research Data Lifecycle
- DMP review OR DMPonline hands-on
Session Plan, Thursday 19th September 2019:
15:00-16:00

Intro
Ice-Breaker + Grouping
Presentation
Break
Lifecycle Exercise
Exercise Discussion
16:00-17:00
Hands-on time for
DMPonline, or
DMP review
17:00
Snack and Drinks
Workshop 1 of 4
This research data management (RDM) workshop is the first part of a series of four. You can find the other workshops here:
2. Documentation Writing and ELN: https://ubc-rdm-workshop2-2019.eventbrite.nl
3. Data Archiving and Data Publishing: https://ubc-rdm-workshop3-2019.eventbrite.nl
4. FAIR data and SPARQLing Genomics: https://ubc-rdm-workshop4-2019.eventbrite.nl

Header image credit: https://unsplash.com/@kellysikkema