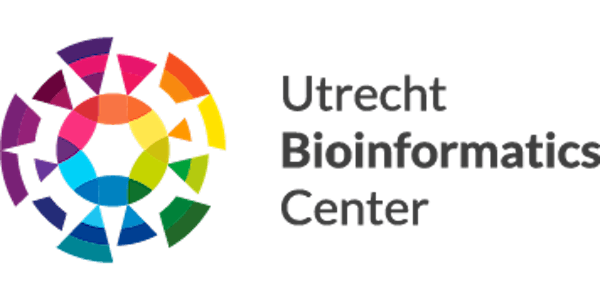 UBC Symposium 2022
The 7th UBC Symposium is an on-site meeting. We are looking forward to welcoming you at the Gasthuis Leeuwenbergh for our annual conference.
When and where
Location
Leeuwenbergh Gasthuis Servaasbolwerk 1a 3512 NK Utrecht Netherlands
About this event
We are happy to announce​ our 7th UBC symposium where we would like to celebrate our Utrecht bioinformatics community and enjoy the possibility to finally 'get back together'. The UBC symposium will be held on Wednesday April 13, 2022 in Gasthuis Leeuwenbergh, Servaasbolwerk 1a, Utrecht.​
Save the date to join a full day of interesting keynotes, local PI's and selected talks from PhD candidates and postdocs as well as a poster session during lunch. ​
The then-applicable corona rules will be followed.
Program
09.00-09.30 Registration
09.30-09.45 Welcome by Prof. dr. Berend Snel (UU, chair UBC)
09.45-10.30 Keynote speaker: Prof. dr. Tuncay Baubec (UU)
Title: Regulation and Function of DNA Methylation
10.30-11.00 coffee break
11.00-12.30 session 1: Genome Biology
11.00-11.25 PI talk: Dr. Vlad Cojocaru (Hubrecht Institute)
Title: Breaths, twists, and turns of atomistic nucleosomes engaged by transcription factors
11.25-11.50 PI talk: Dr. Julia Drylewicz (UMCU)
Title: From Proteomics to Personalized Medicine
11.50-12.10 Selected talk 1: Arne van Hoeck (UMCU)
Title: The mutational impact of chemotherapy in healthy colon stem cells
12.10-12.30 Selected talk 2: Jorg Calis (UMCU)
Title: Isoform transcriptomics in the Immune Response by Third Generation sequencing
12.30-14.00 Walking lunch and Poster Presentations
14.00-15.30 session 2: Metagenomics
14.00-14.25 PI talk: Dr. Tim Dallman (UU)
Title: Prevalence and persistence of antibiotic resistance determinants in the gut microbiome of travellers returning to the UK
14.25-14.50 PI talk: Dr. Julia Engelmann (NIOZ /UU)
Title: Elucidating microbial community interactions in the anoxic water column of the Black Sea with causal network modeling
14.50-15.10 Selected talk 3 : Mao Peng (Westerdijk inst)
Title: Machine learning prediction of novel pectinolytic enzymes in Aspergillus niger through integrating heterogeneous (post-) genomics data
15.10-15.30 Selected talk 4: Chrats Melkonian (UU)
Title: Interactions between Streptococcus thermophilus and Lactococcus lactis strains shape the flavor profile of cheese
15.30-16.00 coffee break
16.00-16.45 Keynote speaker: Prof. dr. Bas Dutilh (Uni. Jena /UU)
Title: Mapping the Microverse and modelling its drivers
16.45-17.00 award and closing ceremony
17.00 drinks and social event