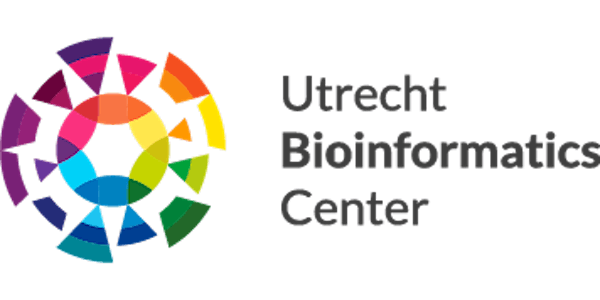 UBC Symposium October 10, 2022: "AI in bioinformatics"
where Life Science meets Computer Science
When and where
Location
Leeuwenbergh Gasthuis Servaasbolwerk 1a 3512 NK Utrecht Netherlands
About this event
We are happy to announce​ our 8th UBC symposium.
The UBC symposium will be held on Monday, October 10, 2022 in Gasthuis Leeuwenbergh, Servaasbolwerk 1a, Utrecht.​ Please join us for this unique symposium that is bringing together bioinformaticians and computer scientists who are accelerating AI development in the field of bioinformatics.
We will also celebrate the opening of our GPU-facility by highlighting the technology and use cases. This has been made possible by the AI4UU initiative, a special investment of 610k€ from Utrecht University to expand the GPU capabilities of our HPC infrastructure, in order to strengthen its compute facility in AI and deep learning.
We strongly encourage all members of the UBC and beyond to register for the symposium (free registration) and to apply for a presentation. Please send an abstract (max 300 words) before Thursday, Sept 29 to Corine Heuzer (c.c.heuzer@uu.nl) specifying if you would like to present orally and/or with a poster. We have digital boards (no printing needed, only a USB stick)!
Please note that the then-applicable corona rules will be followed.
Final Program
08.30-09.00 Registration
09.00-09.15 Welcome by Dr. Jeroen de Ridder (UMCU, executive board UBC)
09.15-10.00 Keynote speaker: Dr. Ahmed Mahfouz (LUMC) - "Learning cellular response to perturbations from single-cell and spatial genomic data"
10.00-10.30 coffee break
10.30-11.00 Lucía Barbadilla Martínez (UMCU) - "Prediction of variant effects on non-coding regions with deep learning models"
11:00-11:30 Dr. Timothy Dallman (UU) - "Prediction of clinical outcome of Escherichia coli O157:H7 infection using machine learning"
11:30-12:00 Dr. Ies Nijman (UMCU) - "Presentation of the HPC GPU facility" & Dr. Nikolas Stathonikos (UMCU) - "AI/ML in clinical practice – Histopathology perspective"
12.00-13.30 Walking lunch and Poster Presentations
13.30-14.15 Keynote speaker: Dr. Jonas Teuwen (NKI) - "Predicting weak labels in high-dimensional histopathology data"
14.15-14.45 Petros Skiadas (UU) - "Studying the highly variable effector repertoire of a major crop pathogen using structural genomics"
14.45-15.15 Marc Pagès-Gallego (UMCU) - "Detection of 8-oxodG using Nanopore sequencing and neural networks"
15.15-15.45 Dr. Sjors Middelkamp (PMC) - "Tracing the origin of pediatric cancer using single-cell whole genome sequencing at unprecedented resolution"
15.45-16.15 coffee break
16.15-17.00 Keynote speaker: Prof. dr. Lodewyk Wessels (NKI) - "Understanding cellular decision making"
17.00 Closing ceremony followed by drinks