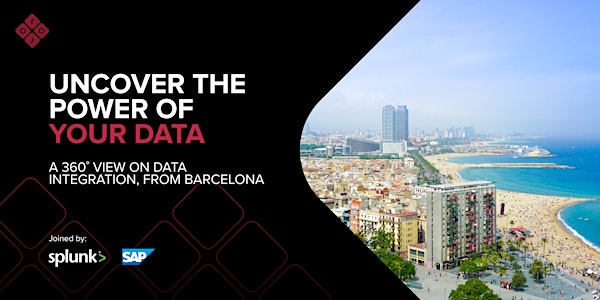 Uncover the power of your data - A 360° view on data integration with Rojo
Being at the vanguard of innovation in the enterprise integration domain, Rojo has a clear vision for its future. And it's time to share it!
When and where
Location
Spaces - Barcelona, Spaces 22 Arroba Mar 16-18 Carrer de la Marina #27th Floor 08005 Barcelona Spain
About this event
A successful enterprise is a connected enterprise and enterprise integration is a key ingredient for success. At Rojo, we have such a passion for data integration that we have made it our mission to be the partner of choice that accelerates the digitalization of business by providing quality integration services.
Day 1.
On the 4th of October, you will have a unique opportunity to join the conversation at our office in Barcelona. During our interactive event, we will be joined by our partners SAP and Splunk, and the Heineken company. Together, we will strategize what the future of data integration should look like and discuss which integration-related challenges enterprises face in their day-to-day business.
Speakers
Will Capelli, Product Owner at Splunk
Udo Paltzer, Product Owner SAP Integration at SAP
Guus Groeneweg, Product Owner Digital Integration at The Heineken Company
John Bilay, Chief Technical Officer at Rojo Consultancy
Swati Singh, Head of Innovation at Rojo Consultancy
Day 2.
We have also reserved Wednesday, the 5th of October, so attendees* will have the opportunity to meet our experts and partner to follow up on the topics addressed during day 1. The perfect opportunity to discuss your challenges and get answers from the experts in system integration and business process observability.
Don't miss out on a day filled with industry-leading guest speakers, interactive break-out sessions, and unique networking opportunities!.
So, are you ready to gain brand new insights into data integration and on how to future-proof your enterprise? Sign up, and we will see you there!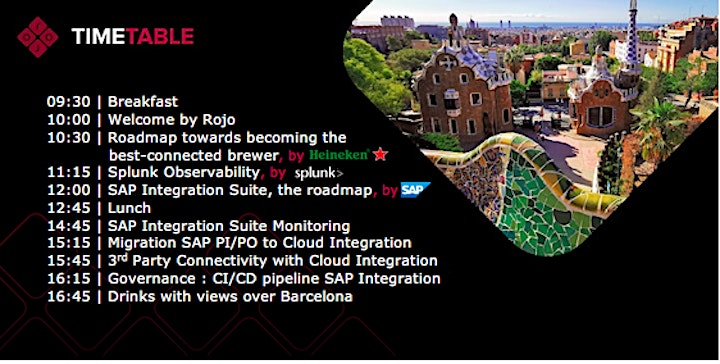 *All registrations are pending, awaiting confirmation from Rojo.
*Day 2 is exclusively by invitation only.