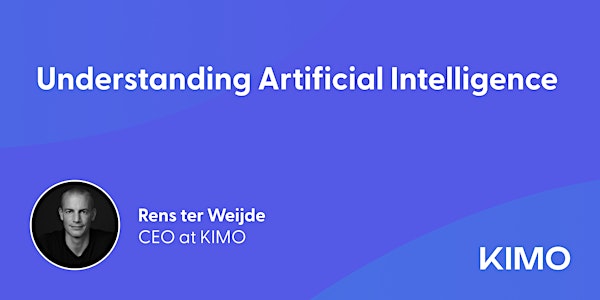 Understanding Artificial Intelligence (AI)
Understand the world of AI through multiple lenses: - what is it? - how does it work? - who is building it?
When and where
Date and time
Tuesday, August 23, 2022 · 6:30 - 7:30am PDT
About this event
Speaker
Rens ter Weijde is the CEO of KIMO. He also functions as a non-executive board member in three other companies. Prior to this experience, Rens founded the impact-driven consulting firm Purpose+ and worked as a consultant for McKinsey & Company. Rens holds an executive MBA from Harvard Business School, a MsC from the University of Amsterdam, and online degrees in AI (Deep Learning, CV, Reinforcement Learning). He'll combine strategic, economic and technical perspectives in the lecture.
Agenda
Welcome and introductions (5 min)
Lecture: AI trends, market, geopolitics, main use cases (30 min)
Q&A (20 min)
Closing (5 min)
Shareable Certificate
Earn a certificate upon webinar attendance
Topic
artificial intelligence