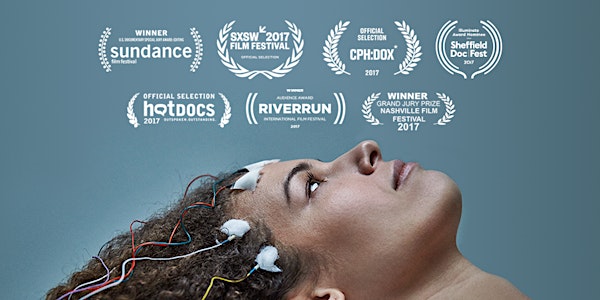 Unrest Film Screening at the Leiden University Medical Center
When and where
Location
Leids Universitair Medisch Centrum Albinusdreef 2 2333 ZA Leiden Netherlands
Description
UPDATE
09 November: Please reserve a seat or add yourself to the waiting list. There are no more wheelchair spaces available - all wheelchair spaces are now fully booked. Please email me if you need to cancel!
For healthcare professionals/doctors/medical students/press/government officials: if regular tickets are sold out, please email me at unrestnl@gmail.com so that I can add you to a special guest list.
For the general public: if regular tickets are all reserved, you can sign up for the waitlist. If you are on the waitlist, you will get an email if a seat becomes available. If you do not receive an email, I apologize that the event is full.
Please let me know if you have a ticket, but decide not to come. I can cancel your ticket and give other people a chance to book a ticket. You can email me at unrestnl@gmail.com or leave a message on the UnrestNL Facebook page. Thank you!
David Tuller and Dr. Linda van Campen will join Dr. Shepherd for the Q&A!
GENERAL INFORMATION
Come join us and watch Unrest, a 2017 award-winning documentary. This is a unique opportunity to learn more about the mysterious disease known as Myalgic Encephalomyelitis/Chronic Fatigue Syndrome. In the Netherlands, there are an estimated 44,000 to 130,000 ME/CFS patients.
The film is in English with Dutch subtitles.
This is a free event! Admission is free, but you must reserve a free ticket. Donations are appreciated and will help cover the cost of the event. https://social.fund/wqmgbr A donation box will also be set up at the event for cash donations.
The event is open to the public. Everyone is welcome. Please bring your friends and family. Invite your doctors!
Date: Friday, November 10, 2017
Doors open at 18:00. Welcome and introduction around 18:15. Film begins around 18:30. We will have a featured speaker, Dr. Charles Shepherd, and a Q&A after the film. David Tuller and Dr. Linda van Campen will give short talks and also participate in the Q&A.
Location: Leiden University Medical Center (LUMC). Albinusdreef 2. 2333 ZA Leiden. Collegezaal 1 (Lecture Hall 1). Collegezaal 1 is in the main hospital building (Gebouw 1). Use the main entrance (hoofdingang). The collegezaal is on the first floor (1e verdieping). Follow Route 768. A special thank you to the LUMC for donating the room!
Wheelchair accessibility update 5 okt 2017: The LUMC has informed me that collegezaal 1 can accommodate two wheelchairs. I agree with the LUMC about that. However, I personally think that it won't be comfortable for the movie screening. If you are coming with a wheelchair, you must contact me before booking a ticket.
Follow us on Facebook for updates: https://www.facebook.com/unrestfilmNL
FILM SUMMARY
Twenty-eight year-old Jennifer Brea is working on her PhD at Harvard and months away from marrying the love of her life when she gets a mysterious fever that leaves her bedridden and looking for answers. Determined to live, she turns her camera on herself and her community - a hidden world of millions confined to their homes and bedrooms by ME, commonly called Chronic Fatigue Syndrome. Unrest is, at it's core, a love story. How Jen and her new husband forge their relationship while dealing with her mysterious illness is at once heartbreaking, inspiring and funny.
Unrest premiered in the documentary competition at the 2017 Sundance Film Festival, where it won a Special Jury Prize for editing.
It has since screened at SxSW, CPH:DOX, HotDocs, River Run (Audience Award for Best Documentary Feature), Nashville Film Festival (Grand Jury Award for Best Documentary Feature), and the Sheffield Doc/Fest (Illuminate Award), among other festivals.
Movie trailer: http://www.unrest.film/trailer/
FREQUENTLY ASKED QUESTIONS
Is an ID required? Is there an age restriction for the event?
Update 09 november: No ID necessary for check-in. Doctors are asked to bring ID if they want some free informational material. There is no age restriction, but the film has about two seconds of female full-frontal nudity.
Where can I find transportation and parking information?
There is plenty of parking in the LUMC parking garage. Parking cost can be found here: https://www.lumc.nl/over-het-lumc/contact/parkeren/
How can I reach the organizer if I have questions about the event?
Contact info (Dutch and English): unrestnl@gmail.com
Or send us a message on Facebook: https://www.facebook.com/unrestfilmNL
Is it required to print the ticket?
You have a few choices. You show us the ticket on your mobile phone OR print the ticket OR we can simply check you in using your name. We will check your registration at the collegezaal entrance.
Is my registration/ticket transferrable? Is it okay if the name on the registration/ticket does not match the name of the person attending the event?
Yes. You may give your ticket to someone else. You do not need to change the name. If you cannot find someone else to take your ticket, please let me know so that I can cancel it and give the seat to someone else.
How can I help?
This is a free event so your donations are greatly appreciated. Your donations will help cover the cost of the screening license and speaker costs. Additional proceeds will support the future Unrest screenings, the #TimeforUnrest campaign in the Netherlands, and other local ME-related activities. https://social.fund/wqmgbr
Help us spread the word. Share this event on Facebook, Twitter, Instagram, etc. Please bring your friends and family. Invite healthcare professionals and scientists (physiotherapists, psychologists, psychiatrists, arbo doctors, general practitioners, nurses, medical students, hospital staff, researchers, etc.).