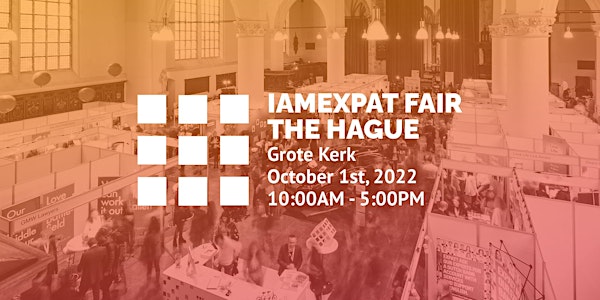 UvA Talen: Dutch for beginners - Spreek Nederlands met me (IamExpat Fair)
UvA Talen will present a workshop on learning Dutch for beginners at the IamExpat Fair The Hague 2022.
When and where
Location
Grote Kerk | Workshop Space 1 (W1) Rond de Grote Kerk 12 2513 AM The Hague Netherlands
About this event
Do you know a bit of Dutch but are you afraid to use it? Are you intimidated by those strange sounds and tricky vowels? Want to learn Dutch words you can put to use right away? Then join the UvA Talen workshop and take the plunge!
In this fun, engaging workshop, the team from UvA Talen will introduce you to some practical words you can use in everyday situations and acquaint you with some of the language's trickier sounds. The workshop will offer practical Dutch tips and is aimed at absolute beginners, people who already understand some Dutch and anyone else who wants to come along!
UvA Talen is the independent language centre of the University of Amsterdam. They are a leading provider of language services in the broadest sense, offering language courses for companies and individuals, translations for the business sector and (semi-) governmental organisations.