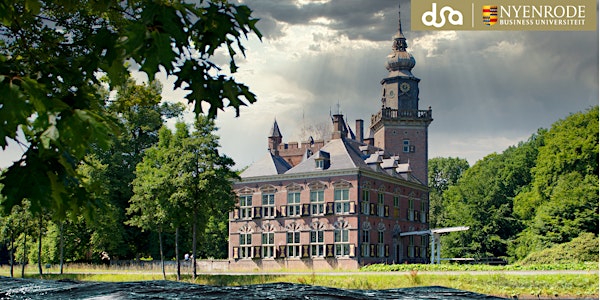 VC Seminar 2023
The second edition of the VC Seminar at Nyenrode Business University together with Dutch Startup Association and 10X.
Date and time
Sunday, December 31 · 10am - 8pm CET
Location
Nyenrode Business Universiteit 25 Straatweg 3621 BG Breukelen Netherlands
About this event
Last year's first and successful VC seminar will return on 23 March this year. This second edition welcomes all VCs from the Netherlands and Europe at large, seeking to promote joint learning and more collaboration, including internationally speakers seeking the edge of investment, workshops in improving the ecosystem and an award ceremony for VCs standing out in different ways.
Program details will follow shortly.
All who were invited last year will enjoy a free of charge early bird ticket until February 7th, after which official ticket offering starts publicly.
About the organizer
VC Seminar is a joint effort of Nyenrode, Dutch Startup Association and 10X to exchange and improve knowledge and practice of venture capital investing in the Netherland and Europe at large.