Event Information
Location
Studio-Theater De VLUGT
Burgemeester de Vlugtlaan 125
1063 BJ Amsterdam
Netherlands
Refund policy
Contact the organizer to request a refund.
Eventbrite's fee is nonrefundable.
Op 8 mei is de collectieve, zintuiglijke, en interactieve danservaring Vibes #4: Mujõ te beleven in De Vlugt
About this event
Vibes is een zintuiglijk avontuur voor iedereen; waarbij geluid beweging inspireert en beweging muziek wordt! Geleid door muziek en de stem van Mujõ, ga je op avontuur door een labyrint vol geluidsobstakels, waarbij je moet bewegen en je lichaam moet gebruiken om verder te komen. Met behulp van headphones en een app op een smartphone dans je zowel alleen als samen met anderen. Deze game-achtige zoektocht is toegankelijk voor iedereen, ongeacht leeftijd of danservaring! Het is een reis waarin het plezier van beweging, geluid en intuïtieve creativiteit samenkomen: een individuele expeditie die een collectieve viering wordt. 
Vibes #4: Mujõ is ontwikkeld door choreograaf Jesus de Vega en componist en percussionist Michelle Samba. Vibes #4: Mujō is één van de vijf producties van de creatieve en collectieve ervaring Vibes – Connected Dance, dat wordt geleid door de Franse organisatie Orbe in samenwerking met Bassano del Grappa (IT), C-Dare (UK), Holonic Systems (FIN) en ICK Amsterdam.
EXTRA: Workshop door Jesús de Vega en Michelle Samba
In de workshop, geleid door Jesús de Vega en Michelle Samba, krijgen de deelnemers de kans om dieper in de methode en ideeën van Vibes #4: Mujõ te duiken. De deelnemers worden uitgenodigd om speelse fysieke opdrachten uit te voeren, als reactie op Michelle's muziek. Zo zullen ze de verbinding tussen geluid en muziek van het dansspel Vibes beter begrijpen. Door deze opdrachten kunnen ze beweging onderzoeken als trilling (net als geluid!) en trillingen kunnen gebruiken om verschillende bewegingen en geluiden te creëren. De workshop is bedoeld voor iedereen, geen danservaring nodig.
Jesús de Vega en Michelle Samba
Jesús de Vega is een choreograaf en performer afkomstig van de Canarische Eilanden. Sinds 2008 is het werk van Jesús te zien geweest in theaters en festivals door heel Nederland. Hij is geïnteresseerd in het onderzoeken van de relatie tussen fysicaliteit en geluidsontwikkeling. Michelle Samba is een artistiek multitalent: drummer, zanger, producer, componist, schilder en schrijver. Ze wordt gezien als boegbeeld van de Friese opkomende muziektalenten en weet hoe ze haar publiek telkens weer kan verrassen met innovatieve producties, waarin ze vrijwel alles zelf creëert en uitvoert. In 2020 heeft zij de Friese Talentprijs van het Prins Bernhard Cultuurfonds voor opkomend talent ontvangen.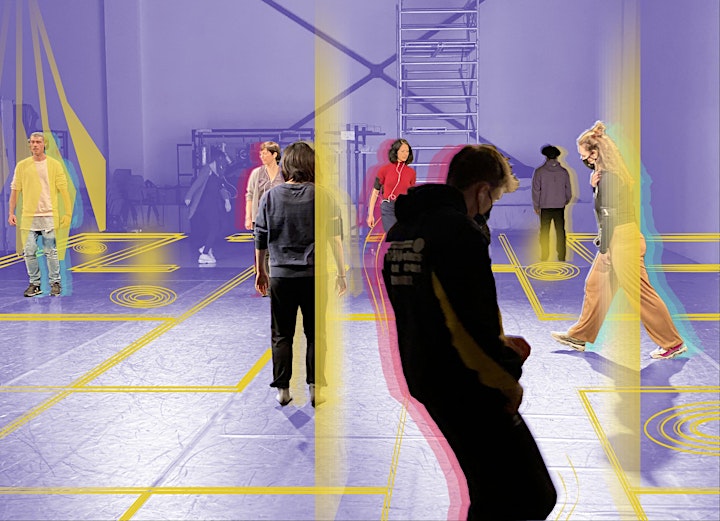 Vibes is a sensory adventure for everyone; where sound inspires movement and movement becomes music! Led by music and the voice of Mujõ, you will embark on an adventure through a labyrinth filled with sonic obstacles. To progress through the maze, you will have to move and use your body! Using headphones and a smartphone-app, you will both dance alone and together with other participants. This game-like adventure is designed to be accessible for everyone, regardless of their age or dance experience. It is a journey in which sound, the joy of movement, and intuitive creativity come together: this individual expedition becomes a collective celebration!
Vibes #4: Mujõ is developed by choreographer Jesus de Vega and composer and percussionist Michelle Samba. Vibes #4: Mujō is one of the five productions of the creative and collective experience Vibes – Connected Dance, led by the French organisation Orbe in collaboration with Bassano del Grappa (IT), C-Dare (UK), Holonic Systems (FIN) and ICK Amsterdam.
Workshop by Jesús de Vega and Michelle Samba
To accompany the Vibes event there is also a workshop by Jesus de Vega and Michelle Samba, in which the participants will have the chance to go deeper into the methodologies and ideas that form Vibes #4: Mujõ's core. The participants will be invited to go through playful physical tasks in direct relation to Michelle's sound as a way to have a deeper view on the connection between sound and movement proposed in the game. Through those tasks they can explore the notion of movement as vibration (just like sound is) and ways in which we can treat that vibration to obtain different kinetic and sonic results. The workshop is intended for all people, regardless of their dance experience.
Jesús de Vega and Michelle Samba
Jesús de Vega (SP) is a choreographer and performer born in the Canary Islands. Since 2008, Jesús has been creating work that can be seen in theatres and festivals throughout the Netherlands. He is interested in exploring the relationship between physicality and sound generation. Michelle Samba is an artistic multi-talent: a drummer, singer, producer, composer, painter and writer. She is seen as the figurehead of the Frisian music talents and knows how to surprise her audience again and again with innovative productions, in which she does just about everything herself. In 2020 she was awarded the Fryslan Culture prize (Prins Bernhard Cultuurfonds) for emerging talent.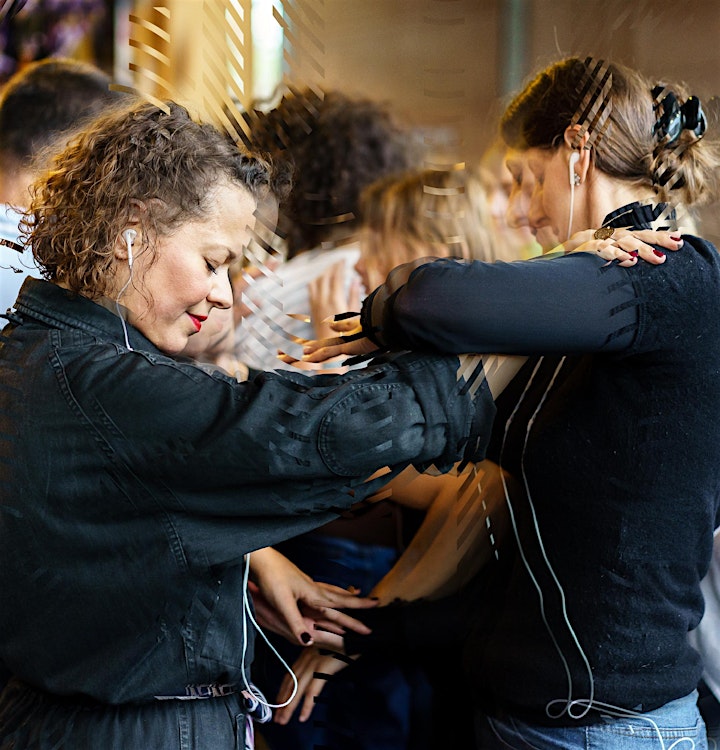 Date and time
Location
Studio-Theater De VLUGT
Burgemeester de Vlugtlaan 125
1063 BJ Amsterdam
Netherlands
Refund policy
Contact the organizer to request a refund.
Eventbrite's fee is nonrefundable.