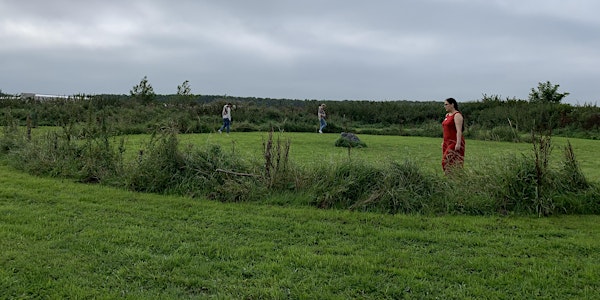 Walking Meditation at StilteGoed
Experience what a walking meditation can do in this beautiful area. Kom ervaren wat een loopmeditatie met je doet in dit mooie gebied.
When and where
Location
Stiltegoed 1 Bieslandseweg 2645 BM Delfgauw Netherlands
About this event
Find yourself and inner peace in this lovely area in Delftse Hout. Rianne Collignon from Flow of Miracles is hosting a free walking meditation. No meditation experience is necessary and walking meditation is suited for beginners.
You can join in at any time between 10:00-12:00. I will be available with instructions and to answer questions. If you sign up in advance you will receive a digital instruction sheet!
Come find inner peace or bring a question or conflict that you want to gain clarity on. Results of a walkinig meditation will amaze you!
There are other spiritual activities in this area during de Biesland dagen, so be sure to check them out as well.
-----
Kom tot jezelf en innerlijke stilte in dit mooie gebied in Delftse Hout. Rianne Collignon van Flow of Miracles zal een loopmeditatie begeleiden. Meditatie ervaring is niet nodig en loopmeditatie is een prima introductie voor beginners.
Er is vrije inloop tussen 10:00-12:00. Ik begeleid de meditatie en beschikbaar voor het beantwoorden van vragen. Geef je je van te voren op, dan ontvang je een digitaal instructievel.
Kom innerlijke rust ervaren of neem een vraagstuk mee om helderheid te krijgen. Het zal je verbazen hoeveel een loopmeditatie met je doet.
Er zijn tijdens de Bieslanddagen nog andere spirituele activiteiten in het gebied voor een complete spirituele ervaring.