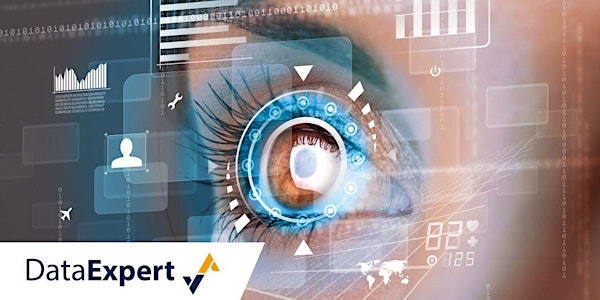 Webinar: Amped Replay - The video player for every desktop
During this webinar we will show how Amped Replay helps investigators with investigating video & image data in a forensically sound manner.
About this event
For English, scroll down.
Webinar: Amped Replay - videoanalyse voor alle rechercheurs
Het bekijken van videobeelden is mogelijk met een aantal freeware video players. Wanneer het gaat om bewijs in een strafzaak is het een ander verhaal. De integriteit van het aangetroffen bewijsmateriaal is dan van het grootste belang. In een rechtszaak wordt verantwoording verlangd over de oorsprong en samenstelling van het materiaal. Een enorme uitdaging met de steeds maar groeiende hoeveelheid data. AMPED software biedt een goede oplossing met Replay.
AMPED Replay ondersteunt de extracties van video's van alle denkbare formaten zonder verlies van belangrijke informatie. Het gebruik van vage freeware players wordt hierdoor overbodig. De software beschikt over een unieke filterset, ontworpen om veel voorkomende beeldfouten te herstellen en te verbeteren. Tenslotte kan Amped Replay beelden en video's exporteren met een volledig forensisch rapport, waardoor herhaalbaarheid en reproduceerbaarheid gegarandeerd zijn. Alle activiteiten worden bovendien vastgelegd in een auditfile.
Op 23 november a.s. om 11:00 zal David Spreadborough, gecertificeerd forensisch video analist & trainer bij AMPED Software, tijdens een webinar de typische Replay-workflows onder de loep nemen om de snelheid, het gebruiksgemak en de voordelen voor digitaal rechercheurs en onderzoekers te belichten. Ook zal David enkele use cases bespreken.
Deelname aan dit webinar is kosteloos, maar registratie is verplicht.
Webinar: Amped Replay - The video player for every desktop
Every day across the world, officers are having to risk the integrity of their evidence using transcoded and changed video. Most Justice Systems now ensure that visual evidence is managed forensically but with the amount of data, how can this be achieved?
Amped Replay supports the lossless extraction of video from proprietary formats, negating the need to use incorrect players with reduced capability. It has a unique, science based filter set, designed to restore and enhance common faults. Finally, it can export images and video with a full forensic report, ensuring repeatability and reproducibility.
On November 23 at 11:00 a.m. CET, David Spreadborough, certified forensic video analyst & trainer at Amped Software, will examine typical Replay workflows to highlight the speed, ease of use and benefits to Officers, Investigators and all those dealing with video and image data within an investigative environment. David will also discuss several use cases.
Participation in this webinar is free of charge, but registration is required.