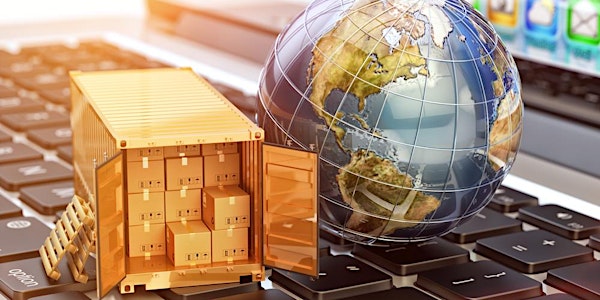 Webinar: European e-commerce opportunities in times of social distancing
Webinar by the Invest in Holland Network
About this event
European e-commerce opportunities in the time of social distancing
The Corona crisis is reshaping the European retail landscape. Consumers are turning to the internet for their lifestyle needs and continue to be demanding. How can you, as a brand, reach those online customers and fulfill online orders efficiently? Please join us for this 45-minute, free webinar on 20th May at 8.30 PT / 11.30 EDT / 4.30 UK / 5.30 CET
Topics:
Opportunities and challenges in the European e-commerce market
Common pitfalls for US and UK brands
Fulfilment models for various product categories
Ramifications of COVID-19 in the European last mile
How to deal with VAT
Stories of success and failure
Q&A
Speakers:
Sara Lone - Chief Researcher at InternetRetailing
InternetRetailing is the leading title for professionals in multichannel retail and ecommerce across the UK & Europe, providing insight, analysis, in-depth research and events, focused on driving performance in our dynamic sector. Before heading research at InternetRetailing, Sara has led the research group at the Ecommerce Foundation where she has produced insightful reports together with 24 European national e-commerce associations
Stan de Caluwe – Sr. Supply Chain Solutions Manager at Holland International Distribution Council (HIDC)
Holland International Distribution Council (HIDC) is a private, non-profit organization representing the Dutch logistics sector. It comprises 300 member companies, varying from large scale multinational 3rd party logistics companies to smaller, specialised fulfilment providers and professional service providers. Stan helps small and large international brands make a smooth entry into the European market by providing answers to European supply chain challenges. He has assisted approximately 200 U.S. companies in his 5 years at HIDC in the search for the optimal fulfilment set-up.
Presented by Boudewijn Barth, Head of NFIA Southeast USA at Netherlands Foreign Investment Agency
About the Invest in Holland Network
This webinar is offered to you by The Invest in Holland Network, a collaborative team of the Netherlands Foreign Investment Agency, regional economic development agencies and the Holland International Distribution Council (NDL/HIDC). The network works to provide a continuum of free, confidential support services for foreign companies that consider setting up operations to support the European market. Invest in Holland can help you find the right spot for a fulfilment warehouse or the right logistics partners to fulfill online orders in Europe.