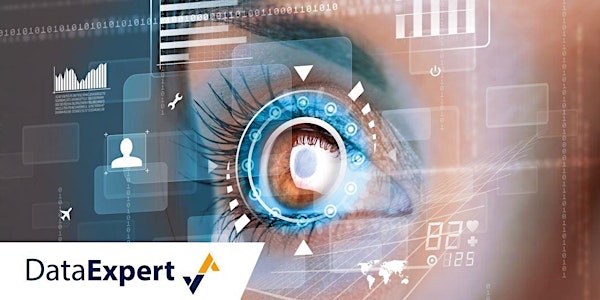 Webinar - FTK Central: Bringing Forensic Review to the Frontlines
During this webinar we will discuss how to reduce backlogs, automate tasks and forensically collect data from anywhere with FTK Central.
About this event
For Dutch, scroll down.
FTK Central: Bringing Forensic Review to the Frontlines
One of the main challenges for forensic professionals today is how to quicker process growing digital evidence, which is rapidly doubling, both in size and complexity. The evidence is usually spread out on multiple devices and require highly technical investigators to extract, process and review the data. Additionally, there are many features to investigations which require 'front line insight'. To solve this, Exterro is now enabling more reviewers, examiners, and investigators to work together to find evidence faster and produce results quickly, with focussed, workflow specific training by presenting Exterro FTK Central™.
March 15th at 11:00 CET DataExpert and Exterro will discuss during the webinar 'FTK Central: Bringing Forensic Review to the Frontlines' how to:
Reduce backlogs quickly with focussed training for non-technical forensic reviewers
Automate tasks from evidence acquisition to evidence review and export
Forensically collect data from anywhere in the world
The presentation is suitable for existing users of the FTK suite as well as anyone in Law Enforcement, Federal Agencies, Law Firms, Corporations and Service providers who is performing legal and forensic review.
Participation in this webinar is free of charge, but registration is required.
Samenwerken in digitaal onderzoek met FTK Central
Eén van de grootste uitdagingen van digitaal forensische experts is de steeds groter wordende hoeveelheid data. Het bewijsmateriaal vermeerdert zich, zowel in omvang als complexiteit. Daarnaast is de data vaak verspreid over meerdere gegevensdragers en dat maakt het onderzoek nog complexer. Dit vereist speciale deskundigheid en digitaal rechercheurs met technische vaardigheden die het bewijsmateriaal op de juiste wijze kunnen extraheren, verwerken en beoordelen. Daarnaast vraagt een onderzoek vaak om inzicht in de omstandigheden en wordt er een beroep gedaan op de zaakrechercheurs.
Exterro FTK Central™ stelt digitaal rechercheurs en zaakdeskundigen in staat om samen onderzoek te doen. Via de web-interface van FTK Central kan de verzamelde data worden doorzocht, geanalyseerd en gereviewed door zowel technisch rechercheurs als reviewers van de data. Met FTK Central is het mogelijk om sneller bewijs te vinden en betere resultaten te behalen.
Op dinsdag 15 maart a.s. om 11:00 uur bespreken DataExpert en Exterro tijdens het webinar 'FTK Central: Bringing Forensic Review to the Frontlines', hoe u:
Achterstallige zaken snel kunt reduceren door gerichte training voor niet-technische forensische reviewers
Taken automatiseert voor zowel het onderzoeken van bewijsmateriaal als het beoordelen en exporteren hiervan.
Data kunt analyseren vanaf iedere locatie in de wereld.
Dit webinar is geschikt voor bestaande gebruikers van de FTK, maar is ook interessant als u FTK nog niet kent. Als u werkzaam bent in de opsporingswereld, bij een advocatenkantoor of in het bedrijfsleven als rechercheur is dit een sessie om niet te missen!
Deelname aan dit webinar is kosteloos, maar registratie is verplicht.