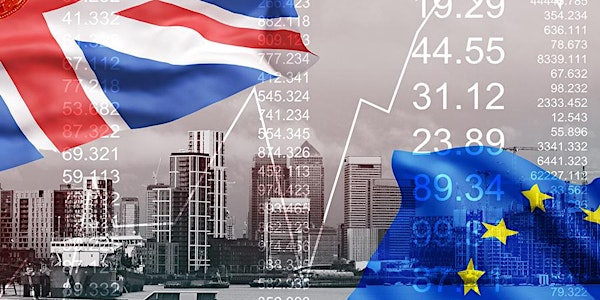 Webinar 'Get ready for Brexit. The logistics solutions are within reach'
Webinar 'Get ready for Brexit. The logistics solutions are within reach'
About this event
The Holland International Distribution Council presents on October 22nd 2020 at 16:00h (CET): "Get ready for Brexit. The logistics solutions are within reach." This webinar will be the second out of three Brexit webinars from a logistics perspective. Missed the first one about Tax, VAT and Customs? Please find that webinar here.
Please join us for this one hour non-recorded live event as we cover:
A strategic eye on the timeline and effects of Brexit in a broad perspective;
Current challenges for EU-UK businesses;
How to get swiftly through the Dutch ports: a single chain-wide solution;
Practical guidance on logistics challenges and solutions;
There will also be a short Q&A at the end of the webinar. This live event will be moderated by Remco Buurman, CEO of the Holland International Distribution Council (HIDC). HIDC is a public private association representing and promoting the Dutch logistics industry. More than 300 Dutch logistics organizations are members of HIDC. HIDC provides the answers to European supply chain challenges. HIDC understands your business, knows about logistics, legal and financial regulations, and gives neutral advice on the best partner for your logistics activities. https://hollandinternationaldistributioncouncil.com/en
We look forward on seeing you on October 22nd.
Our lineup on October 22nd:
Raimond Nicodem (Visit Raimond's LinkedIn)
Explore, establish and stabilize: the expertise of Raimond Nicodem summarized in three words. Raimond fulfilled various international MD roles for US companies in Europe, was senior partner at KPMG and operates an independent consultancy since. Specialized in strategic turnarounds and complex operations. He has 35 years of international experience. In this 3-act of eying in on the effects of Brexit, Raimond will address the strategic angles (mitigations and opportunities), debunking the myths around Brexit and will give an a-political and practical direction for executives how to go about the post-mortem of Brexit.
Martijn Hordijk (Visit Martijn's LinkedIn)
Portbase connects all parties in the logistics chains of Dutch ports and Martijn Hordijk is the one to talk to when Brexit comes around. Through its Port Community System, Portbase facilitates the exchange of data between companies and the exchange of information with government authorities in order to allow everyone to work faster, more efficiently and at lower cost. Their goal: to make the Dutch port community, and thereby the ports themselves, the smartest in Europe. Amongst others Portbase recently developed together with the ferry companies, interest groups, the Port of Rotterdam Authority and Port of Amsterdam Port Authority a single chain-wide solution intended to ensure the continued smooth flow of cargo through the Dutch ports following the Brexit.
Jochem Sanders (Visit Jochem's LinkedIn)
As a business development manager at the Holland International Distribution Council Jochem Sanders sees them every day; companies that are confused by Brexit. Do you take the logistics part of your operation seriously enough? With less than 80 days to go, it is very important to start thinking in solutions. Waiting is not the right strategy. Get informed about the challenges and solutions and create a new logistics perspective for your company.