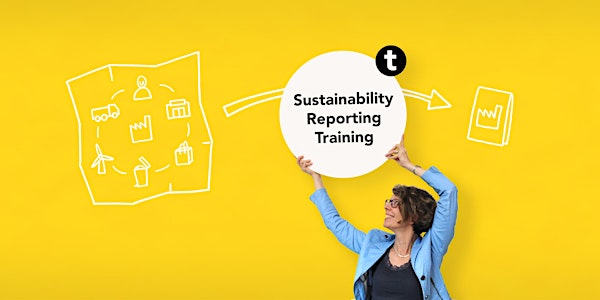 Webinar: Kickstart your sustainability reporting journey
Get ready to create your 2020 sustainability report by starting your reporting roadmap during The Terrace's reporting webinar.
About this event
Sustainability reporting is on the rise - more and more companies and other organizations publish one to share their sustainability strategy and results with key stakeholders.
As of 2018, all large companies in the EU are legally required to publish their sustainability results. A lot of medium-sized and smaller companies also report, to share their ambitions and impact with key internal and external stakeholders.
Is this a webinar for you?
This webinar provides insight into the why and how of sustainability reporting. It is suitable for *:
People in charge of the (next) sustainability report for their organization , including people eager to raise the bar on their reporting;
People from different departments, such as finance, investor relations, communications, sustainability and others.
  * This webinar is not suitable for consultants.
At the end of the webinar ...
You will have a better idea of how to create your (next) sustainability report, based on cases and examples;
You will be inspired to get started and to involve your colleagues and stakeholders along the reporting journey - for positive change.
Who else will be there?
Past (in-person) editions of this workshop were joined by people in different roles from Nedcargo, A-Ware, Bright Pensioen, Ecodrukkers, SER, OLVG, Madurodam, AgroFair, and many others.
Practical details
The webinar will take place on Zoom. A link will be shared with you ahead of the webinar, along with a roadmap template to guide your webinar participation. The webinar will run during lunch time, from 12 noon to 13 pm CET.
Get your ticket now!
There is a maximum of 16 participants per webinar, so don't wait too long to get your ticket. Should the webinar reach maximum capacity, we will plan an alternate date soon.
For more information, please contact us via info@theterrace.nl or +31-6-12965895 and we will get back to you as soon as possible.
---- This webinar will be hosted by Marjolein Baghuis, our reporting expert. The webinar is based on her rich experience working at the Global Reporting Initiative and supporting many companies and other organizations on their reporting journey, such as Tony's Chocolonely, Albert Heijn en Cordaid.