Sales Have Ended
Registrations are closed
Er zijn helaas geen tickets meer beschikbaar.
Sales Have Ended
Registrations are closed
Er zijn helaas geen tickets meer beschikbaar.
Interactieve webinar waarin Sander Goethals, business coach, in gesprek gaat met coaches over ondernemerschap en uitdagingen in deze tijd.
About this event
Webinar Ondernemen voor coaches in coronatijd
Er zijn in de geschiedenis een aantal momenten waarbij de vraag blijft "waar was jij toen het gebeurde". 11 september 2001 is zo'n moment en voor velen zal maandag 16 Maart 2020 ook zo'n datum zijn. De dag dat we er niet langer omheen konden. Het corona virus was ook in Nederland.
Maatregelen werden getroffen en ons leven ging op z'n kop. Naast het virus stak ook de term "het nieuwe normaal" zijn kop op, het illustreert de impact die het virus heeft.
Net als iedere crisis raakt ook deze ondernemers en jij als zelfstandig gevestigde coach zal ook even achter je oren hebben gekrabd. En nu? Wat betekent dit?
In dit interactieve webinar reflecteren we en kijken we vooruit. Hoe is het nu met je? Heb je jouw draai in het "nieuwe normaal" gevonden? Wat is, 8 maanden later, de grootste uitdaging waar je maar mee blijft worstelen in jouw coach praktijk? Wat moet jij doen, achterwege laten of veranderen, om jouw klanten en toekomstige coachees zo goed mogelijk te blijven bereiken en kansen te benutten?
Sander Goethals, business coach voor coaches, auteur van het boek Ondernemen voor Coaches en schrijver van diverse artikelen in Coachlink Magazine gaat graag met de deelnemers van het webinar in gesprek over het ondernemen in corona tijd. Uiteraard deelt hij zijn inzichten over ondernemerschap, zichtbaarheid en vindbaarheid maar daarnaast wil hij vooral jou de gelegenheid geven om vragen, twijfels of zorgen te delen
Aan het eind van de avond heb je concrete handvatten waarmee jij jezelf in de rol van ondernemer en je eigen praktijk tegen het licht kunt houden. Samen in het "nieuwe normaal".
Schuif zeker aan als één van onderstaande items bij jou spelen:
1. Coachen is mensenwerk, hoe geef je dat vorm in een wereld waar alles op afstand moet?
2. Corona. Crisis of kans?
3. Ondernemersvaardigheden voor als het even minder gaat
4. Praktische tips om de vindbaarheid en zichtbaarheid van jouw coach praktijk te verbeteren, ondanks Corona.
5. Bij elkaar komen, ervaringen delen, kennis opdoen en geïnspireerd weer aan de slag.
Geniet van het ondernemerschap!
Algemene info:
Dinsdag 10 november 2020
Tijd: 20.00-21.30 uur
Deelname via Zoom (zie je orderbevestiging voor de Zoomlink)
Taal: Nederlands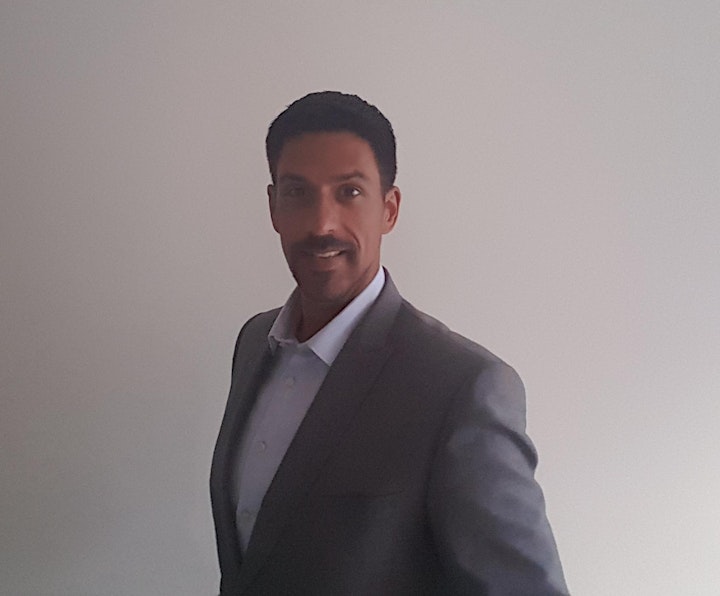 Date and time
Location
Refund policy