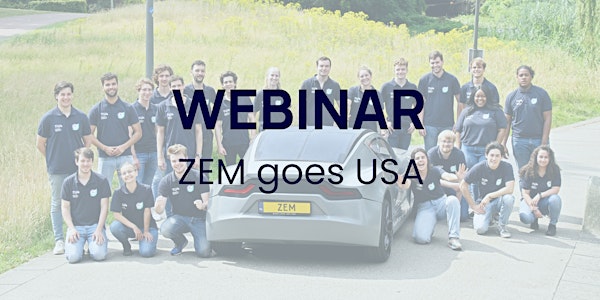 Webinars - ZEM goes USA
Curious to see what the TU/ecomotive is doing on their tour and who is helping them? Come check out this webinar!
About this event
In this webinar, host Dave will talk to TU/ecomotive and some of their partners about their journey throughout the USA. The partners will talk about why they support the TU/ecomotive team, why ZEM is so important in the journey towards sustainable mobility and how this tour impacts the world. Of course there will also be plenty of room for beautiful footage that the team made while traveling.
All webinars will take place from 16:00 CET.