Event Information
Location
The Hague Tech
35 Wilhelmina van Pruisenweg
2595 AN Den Haag
Netherlands
Refund policy
Contact the organizer to request a refund.
Eventbrite's fee is nonrefundable.
Quan partners with The Hague Tech to bring you the first edition of WELL. Experience and learn first-hand what "well" looks like at work.
About this event
All start-up founders know there is nothing like starting your own venture...
the excitement highs with each new deal and feature launch...
The lows that come with not hitting targets, running out of money.
And while you and your team hustle to make the magic happen, we shrug our shoulders after another night of too little sleep because "that's start-up life, right?"
Except that as a start-up you and your team are critical - there's no corporate "fat" to absorb the setbacks, and building a successful company is more than just the revenue targets, product deployments and user growth.
The Event
Join The Hague Tech community members and Quan for a unique 2-hour session of learning and connection-building as we explore what it means to build a healthy and sustainable team even before you hire anyone to run HR (or even if you have).
This event will introduce to you ways to easily understand and improve you (yes, as a startup founder you need to care for yourself too!) and your team's well-being and build well-being into a sustainable growth advantage.
Via special pre-event access to the Quan well-being platform you will have a chance to understand your own individual well-being, and experience first-hand how to craft an effective and personalized well-being journey for your team.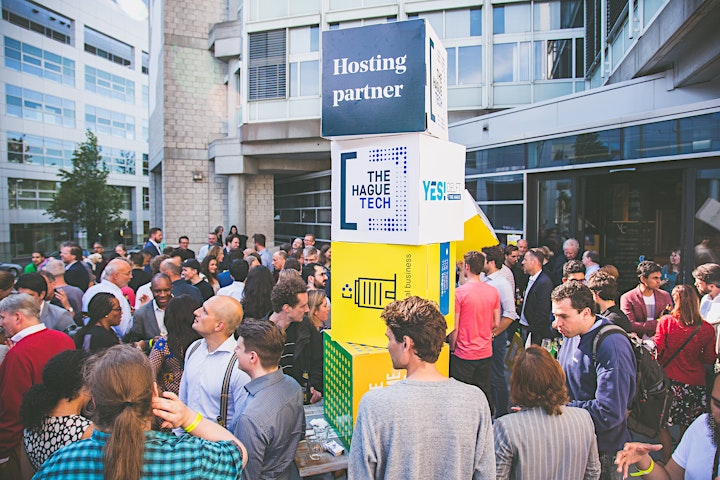 Session Flow
10:00 | Welcome & warm-up - Why should early stage ventures care about well-being too?
10:15 | Practical Case - Stress testing our own growth model
Start-ups and scale-ups have a unique experience when it comes to navigating team-building - Reindert Kriek from VIE People has a great story to share about his company's journey over the last 2 years fostering sustainable and self-driven growth as their company went from 9 to 35 people.
10:40 | Loosen-up & bio-break
11:00 | "Keepin' it real" conversation panel
Hear the real firsthand stories of people who have experienced burn-out and perspectives from an organizational psychologist as they explore what worked, what didn't and what we all could learn from those experiences.
11:45 | Wrap up & wind-down
12:00 | "Eat & greet" networking lunch
Date and time
Location
The Hague Tech
35 Wilhelmina van Pruisenweg
2595 AN Den Haag
Netherlands
Refund policy
Contact the organizer to request a refund.
Eventbrite's fee is nonrefundable.