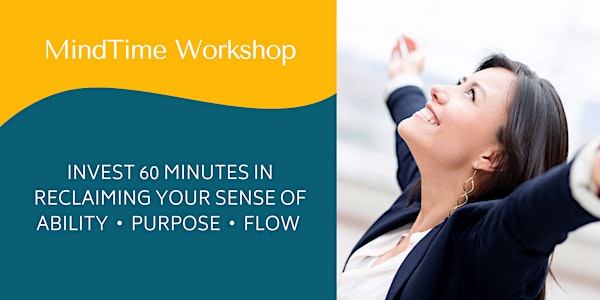 Multiple dates
Why You Are You
An invitation to explore yourself and to understand our differences.
Date and time
February 28 · 9am - August 1 · 10am PST
Refund Policy
Contact the organizer to request a refund.
About this event
Unlock better outcomes in your interactions with people by learning what makes you YOU, and different from others.
In this workshop, you will learn how your thinking is driving your behaviors and how it shapes your communication with people and what they actually need from you.
You will also learn how your thinking creates dynamics that can either propel or hinder you and your relationships. By learning to use a simple map of thinking you will gain a deeper understanding of how to reframe conversations and see the world through a more focused and clear lens.
In 60 minutes you can expect to:
Learn how to stay true to your way of thinking and being
Know what trips you up and how to navigate around it
Learn the kinds of things that recharge your batteries and those that drain
Understand people's dynamics and manage interactions better
Immediately apply insights in practical ways in your life
Limited workshop size to guarantee interactivity – Lots of dates and times to choose from
Don't love it? No problem, get your money back, (we're all ears if you want to tell us why).
Agenda
The magic of your thinking
How to understand your needs
Making relationships easier
Frequently asked questions
Does knowing my Thinking Style help me communicate better with my colleagues, friends and family?
Can Thinking Style explain people's behaviors?
Does knowing my Thinking Style help me improve my academic performance?
Can I change my Thinking Style?
Does knowing my Thinking Style help my career?
How do I apply what I learned about myself from my Thinking Style report in my job?
Can my Thinking Style result predict my job performance?
About the organizer
Revolutionize your understanding of human thinking and behavior with our scientifically-backed MindTime framework.
Our workshops teach you to reframe your thinking for more effective communication, collaboration, and productivity. Learn how to understand people, identify their drivers and foster inclusive, collaborative relationships.