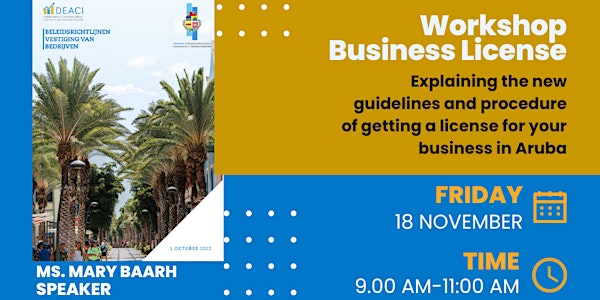 Workshop Business License
Is your Business Licensed? You are invited to a Business License Workshop!
When and where
Location
Directie Economische Zaken, Handel en Industrie 160 L.G. Smith Boulevard/Sasaki Weg Oranjestad Aruba
About this event
Ms. Mary Baarh from the Department of Economic Affairs, will present the new guidelines and procedure for business establishment license.
Ms. Baarh is the Head of the Division of Business Establishment at the Department of Economic Affairs.
If you are interested in starting a business in Aruba, this workshop is for you.
Event is free to the public. Seating is limited!
Registration is obligatory!!
Register now and learn the new guidelines of becoming a licensed business in Aruba.