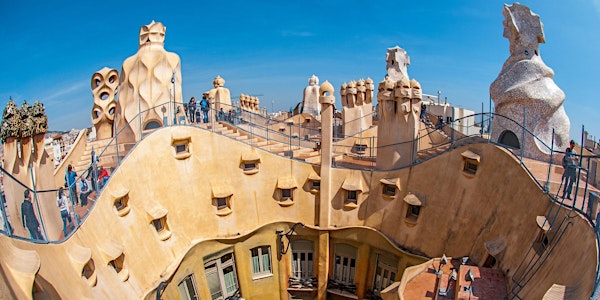 Workshop: Domain-Driven Value Object and Entity Design
When and where
Location
Docplanner (WeWork building) Carrer de Pallars, 194 08005 Barcelona Spain
Refund Policy
Refunds up to 30 days before event
Description
Value objects, Entities and Domain events. These design patterns from the Domain-Driven Design discipline deserve some explanation, and most of all: some practicing.
This workshop offers both. We'll talk about the characteristics of these objects in your application. I'll provide lots of design tips and tricks. Switching all day between theory and practice, we'll work on improving the design of existing classes as well as creating classes from scratch.
You'll leave the room as a better object-oriented programmer, ready to apply design principles like command/query separation, immutability, and encapsulation to your domain model.
Target audience
During the workshop we'll use a PHP sandbox project, so it helps if you know some PHP. But if you're working with other object-oriented languages, you should be fine as well. Some experience with unit testing will be helpful, but not crucial.
Time and Location
The workshop day is from 9:30 to 17:00, with two short breaks in the morning and afternoon, and one longer lunch break. For lunch we will visit SiamoQua.

The workshop will be hosted by Docplanner at Carrer de Pallars, 194, 08005 Barcelona.

About the trainer
Matthias Noback has provided in-house and public workshops and trainings on software development all over Europe. He's a blogger, speaker, and author of programming books. Find out more on matthiasnoback.nl.
About the host and sponsor: Docplanner
Making healthcare experience more human bringing doctors and patients together — is what we do at DocPlanner. Our goal is to improve the way people access medical information and look for the treatment they need, while helping professionals to draw attention to the services they provide. At the same time we're building a Saas for doctors and clinics to enhance their day-to-day operations.
In the last 3 years DocPlanner grew from 150 to 1600+ employees and is now operating in many countries worldwide serving millions of users on a daily basis. We strive to keep up the pace and continuously improve our services for both patients and medical professionals.
Docplanner provides a nice workspace in Barcelona, as well as drinks and lunch.