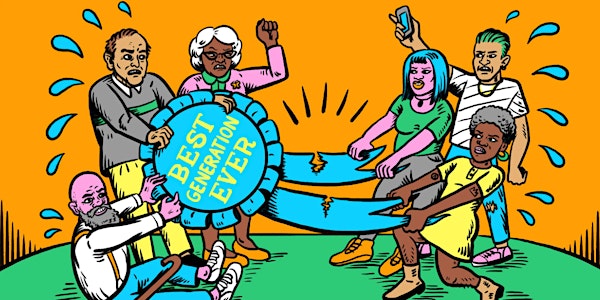 Workshop - Millenials vs. Boomers (lichting 2022)
Millenials vs. Boomers: een interactieve workshop samen met je leidinggevende over intergenerationele samenwerking.
When and where
Location
Plaza Resort Bonaire - Cacique zaal 80 Julio A. Abraham Boulevard Kralendijk, Bonaire 0000AB Bonaire, Sint Eustatius and Saba
About this event
Voor wie?
TOP Deelnemers en TOP alumni met hun leidinggevenden. Let op: enkel te volgen als je als DUO komt (maximaal 30 deelnemers per event/15 duo's).
Wat vragen wij?
Neem je leidinggevende mee! (of een gelijkwaardige vervanging, d.w.z.: iemand waar je intensief mee samenwerkt, die tot een andere generatie behoort en waar je formeel gezien een hiërarchische relatie mee hebt)
Wat kan je verwachten?
Fun en plezier met je leidinggevende.
Leren over elkaars eigenschappen en werkstijlen.
Leren verschillen te overstijgen (en elkaar in elkaars waarde te laten).
Een verbeterde onderlinge band en samenwerking.
Belangrijk!
We zijn ons ervan bewust dat een volle dag training mogelijk lastig kan zijn voor sommige leidinggevenden. Het is echter niet mogelijk om deze materie in verkorte wijze aan te bieden zonder het leerrendement en de ervaring aan te tasten. Daarom is er bewust voor gekozen om de workshop een hele dag aan te bieden.
Wij moedigen iedere leidinggevende/collega aan om de volle dag te komen. Het is een investering in jezelf als leidinggevende/collega en in de band met je medewerker!
Mocht een hele dag agenda-technisch niet lukken, neem dan contact op met de organisator via info@topbonaire.com. Dan gaan we op zoek naar een maatwerk mogelijkheid.