About this Event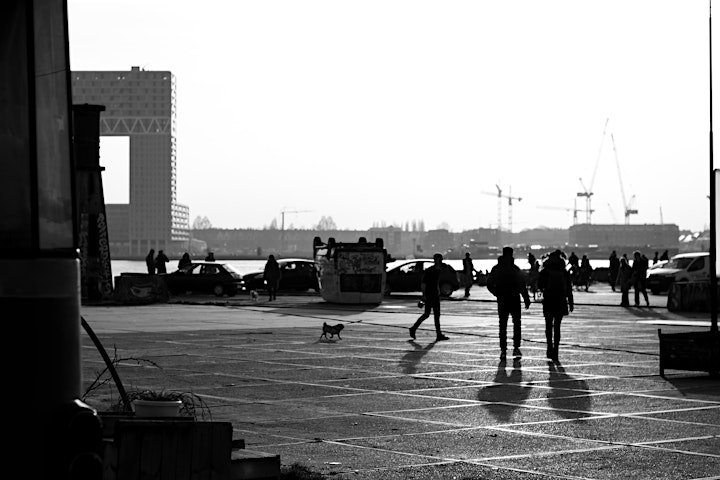 During the street photography workshop you will learn the intricacies of street photography. Street photography is a separate branch within photography and is incredibly fun to do. With street photography you will capture the everyday things in life and that can result in very special photos. What is stopping many photographers in street photography is the unsolicited photography of people. How do you work as a street photographer? What is a good street photo? Which equipment is most suitable for street photography? These are just a few of the questions that you will receive an answer for during this practical workshop.
Content workshop street photography
The workshop starts with an introduction to street photography while enjoying a nice drink. I will explain what street photography is, what you should pay attention to and how you capture everyday life without being noticed. You will also learn how to request permission to photograph people in a fun way and you will receive the necessary information about the new AVG privacy law in the Netherlands. Fortunately, this new law has relatively little impact on street photography. After that we will go to the streets of Amsterdam and you will take photos yourself under the guidance of the experienced street photographer from Dutch Creator.
A number of things you will learn during this street photography workshop:
Learn to discover situations in a fun way
Seeing interesting details that are important to street photography
Useful composition tips for street photos
How approach people for taking a photo
Gain more self-confidence in approaching people and how to lower this threshold
How to take photos of people unnoticed without them noticing
Take the environment well into your street photos
Ask your questions and get a lot of personal attention
Of course there is enough time during the street photography workshop to ask questions. We work with small groups, so will learn a lot during this session. When you go home, you are rich of tips and information, and you can experiment by yourself to take great street photos in the future.
Requirements to participate
For this course it is advisable to have some prior knowledge. The best is to know what aperture, shutter speed and ISO speed are and you will be able to shoot from aperture, shutter speed or manual mode. You are also in the possession of an DSLR, system camera or other camera with which you can photograph manually (so you can adjust your settings manual).