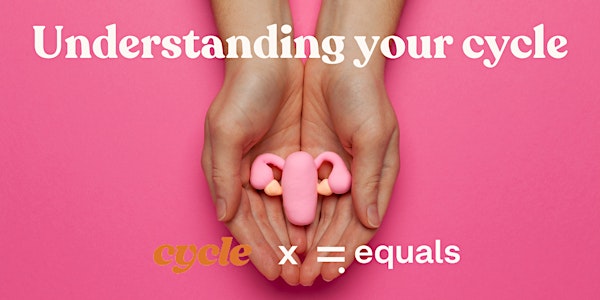 Workshop understanding your cycle
Come join us during this workshop and learn how to understand your menstrual cycle.
When and where
Location
Equals Clubhouse Raamgracht 6 1011KK Amsterdam Netherlands
Refund Policy
Contact the organizer to request a refund.
Eventbrite's fee is nonrefundable.
About this event
Periods, PMS, feeling low one week and feeling amazing the next - it's all part of our monthly cycle. We also know it can be quit annoying going through it every month. Understanding it and knowing how to use it to your advantage can be a game changer.
While experiencing this menstrual cycle, we are going through 4 different phases, but what are those phases? In what way does it affect us? And how can we control it?
Good to know: this workshop is focused on the natural menstrual cycle, which is what you have if you don't use hormonal contraception.
The workshop is in collaboration with Cycle Care.
Tickets
Equals members can attend the workshop for free by using their promocode (go to tickets and click on "promocode"), but as a non-member (yet) you're also welcome to join.
Walk in: 19.15h
Start: 19.30h
Important: There's a minimum of 18 attendees to host this workshop. If this number is not met, or there are other circumstances (i.e. illness of the speaker) due to which this event can not take place, we will refund the paid tickets and reschedule the event.
*Our space is inclusive of all women, non-binary, agender and gender non-conforming people.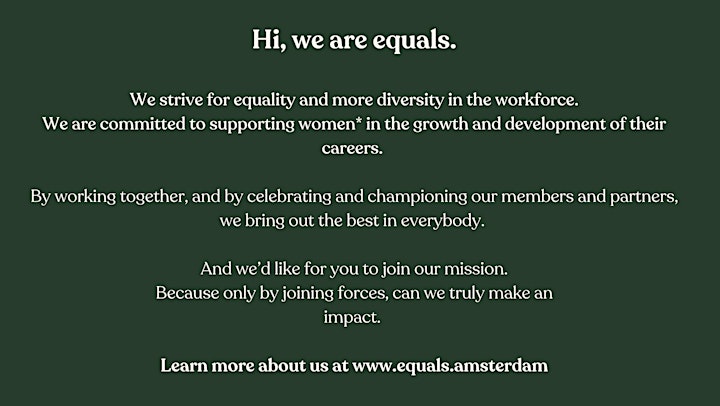 About Cycle
Cycle is a community that focuses on informing people of everything related to the female body and creating a safe space in which you can connect with other like-minded people. From menstruation to menopause.
We help you better understand your body, mind and sexual wellbeing. This way you can feel confident to make the choices that fit you best. Cycle consists of medical experts and experts by experience, which you are as well. Join the Cycle!