Description
Do you, like many other people, believe that you cannot get anything you want? You're wrong… You yourself are the greatest limitation. Get rid of your subconscious, incorrect convictions. You should enjoy every second you're alive. Get out of the victim role and take matters into your own hands. Start creating the life you really wanted to live. A night full of recognisable examples and practical tips.

Included in this masterclass i.a.:

What is that voice in your head that talks to you all day?
How do you get that voice to shut up a little more often?
What are incorrect thoughts and convictions and how do you get rid of them?
What does it mean to take responsibility over yourself and why would you want to?
What can you get when you stop obstructing yourself?
Speaker: Joel aan 't Goor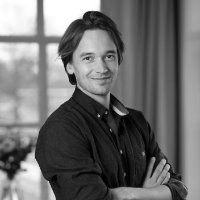 Business administrator and psychologist Joel aan 't Goor is the founder of Business Leaders. An international cross-sector network of CEOs of large and medium-sized enterprises. His strength lies in a combination of a deep understanding of people, entrepreneurship and business.
Date and Time
Location
Refund Policy