Description
Welcome to Co.LAB: Where great things happen!
Join "You Don't Need a Logo! A rebel guide to branding with purpose", a workshop by Eleonora Spagnuolo, organized by Co.LAB and hosted by The Creativity Project.
This workshop is for you if:

You are a starting entrepreneur who wants to build their brand to be successful and meaningful.
You are a more experienced enterpreneur who wants to review their brand to make sure that it is still aligned with their vision and purpose.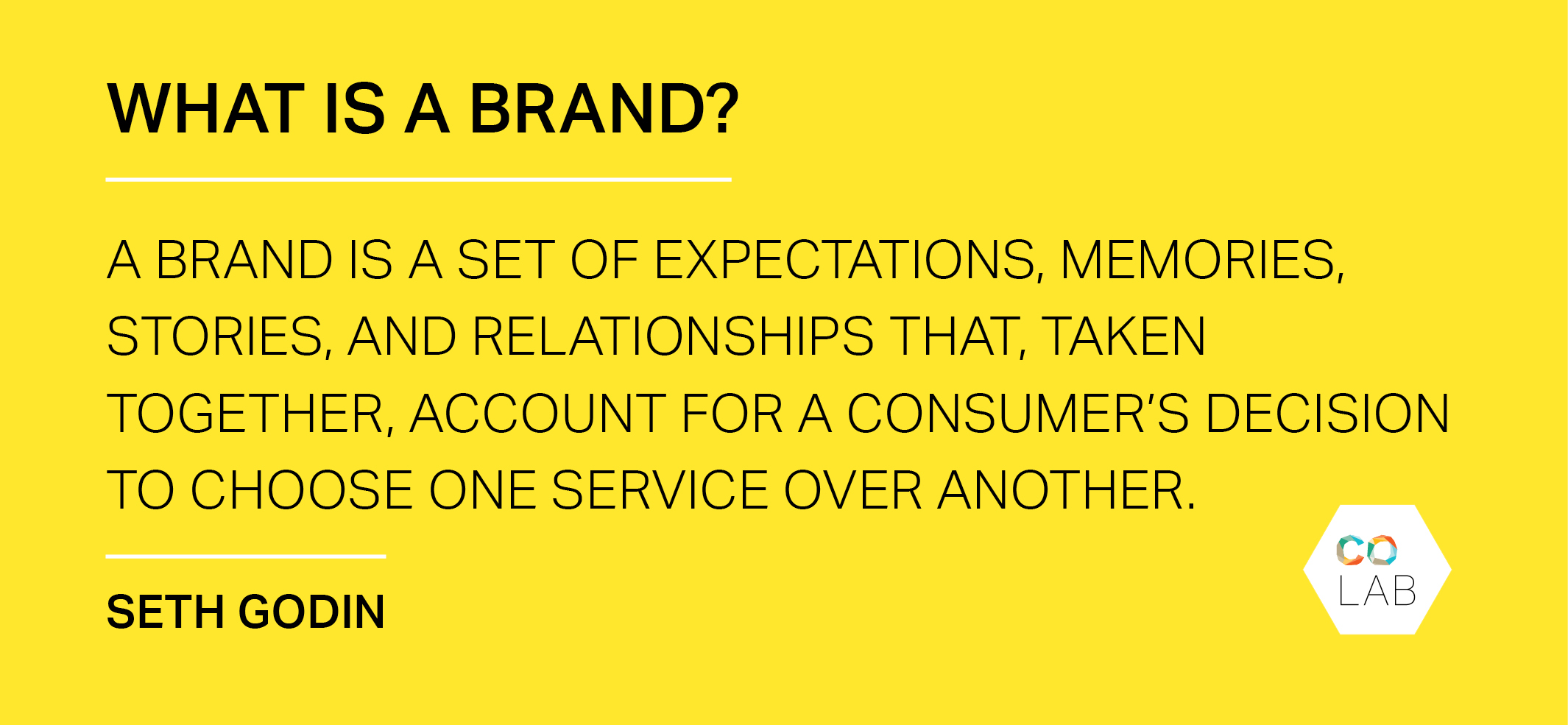 In this 2.5-hour workshop you will:
Understand the 3 areas of branding - brand core, brand purpose and brand systems - and why you should never, ever start with a logo (you could actually not even need one!)

Explore what makes a brand - well - a BRAND, and what your favorite brands have in common.

Focus on your BRAND CORE with the help of Eleonora's free Brand Review, and you will assess your vision, values, needs, purpose, and identity. A lot of juicy stuff that you need to clarify before going on with building your brand!

Last but not least, work on your brand vision: Time to dream big!
And you will bring home:
A clearer vision of what a brand is, what your brand stands for, and what are your next steps.

A visual board of your big vision for your brand.

A list of actionable steps you can take now to build or review and improve your brand.

Eleonora's worksheets to keep working on your brand with purpose.
---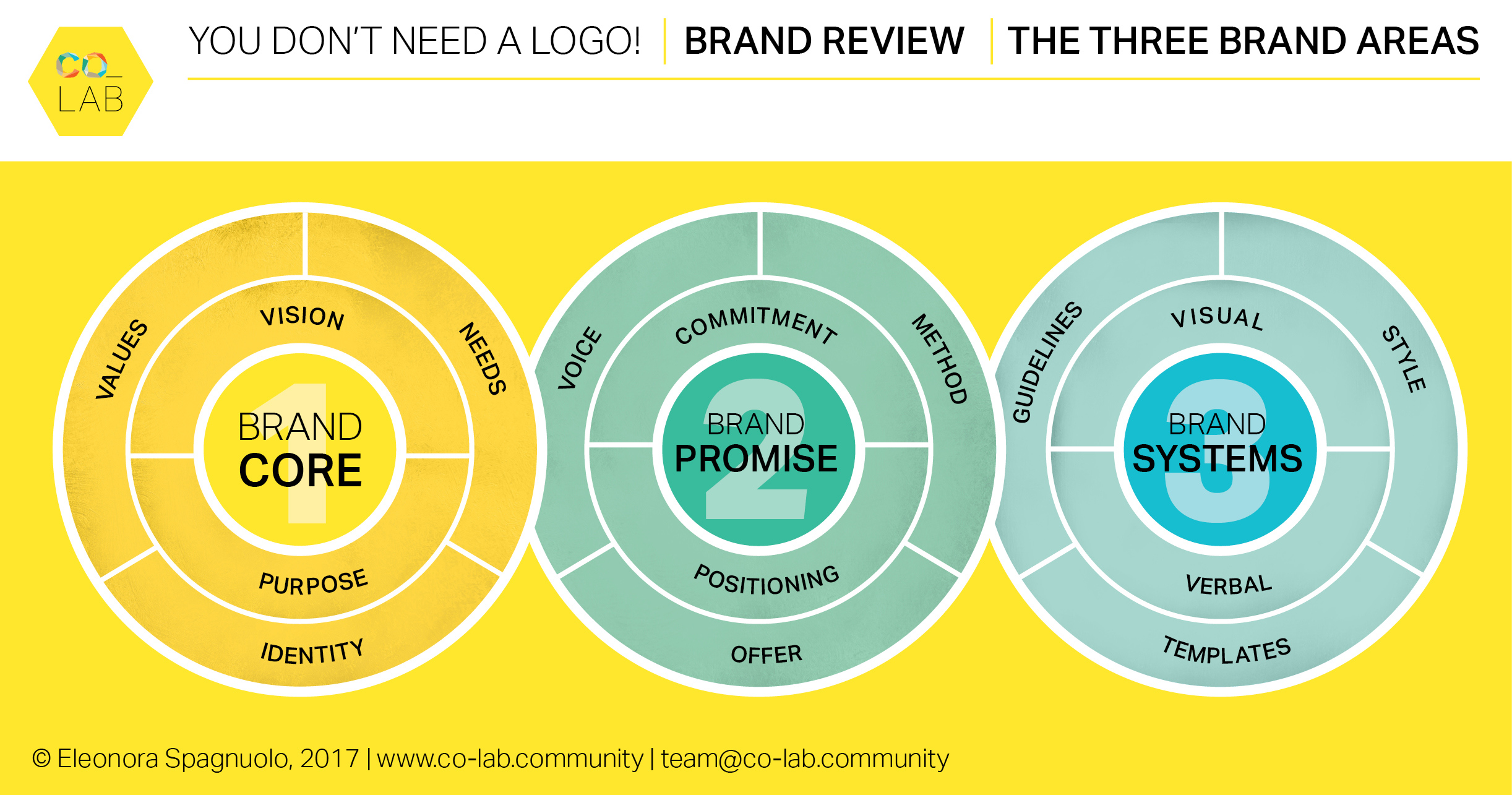 DOWNLOAD NOW THE FREE CORE BRAND REVIEW, JOIN THE 7 DAYS CORE BRAND CHALLENGE, AND START WORKING ON YOUR BRAND NOW!

---
WHAT IS Co.LAB?
Co.LAB is a well-structured peer-to-peer empowerment membership platform for entrepreneurs where to connect, learn and grow together.
We came together with a simple idea: "WE ARE STRONGER TOGETHER".
Being an entrepreneur or a small business owner can be challenging, rewarding, amazing and terribly frustrating at the same time. You create your own opportunities, you make all the calls, you decide the next steps... And all this can feel very lonely sometimes.
We believe we can go further and achieve greater things if we support each other.
Check out more at: www.co-lab.community
---
OUR SPEAKER: ELEONORA SPAGNUOLO
Eleonora is a multipassionate professional with more than 20 years of experience in the fields of creativity, communication, and branding. She is a true rebel and explorer and aims to bring her out-of-the-box approach to everything she does.
With a MA in Philosophy, and a BA in Graphic Design, she blends together the scientific approach and her hands-on experience on being creative for a living.
She is one of the co-founders of Co.LAB, and the founder of The Creativity Project, where she researches creativity in all its aspects and guides people in exploring the fantastic worlds hidden in their minds, expanding the possibilities of their vision, helps them mapping out their options and expressing their potential in the world.
In her work as a painter, she enjoys the possibilities of materials and of being in the moment.
She is a mom to two kids and wife to a talented filmmaker. She loves running, and is addicted to coffee, acrylic paint and rock music.