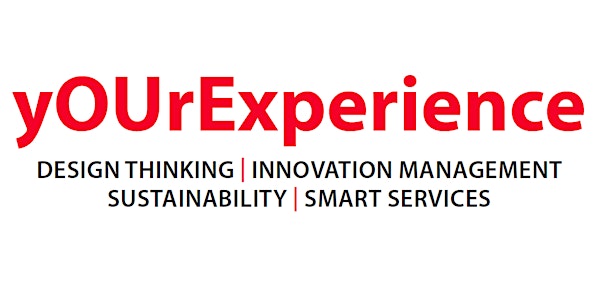 Location
Brightlands Smart Services Campus
2 Smedestraat
6411 CR Heerlen
Netherlands
Come and explore yOUrMBA! Experience how Innovation Management, Smart Services, Sustainability and Design Thinking are embedded in yOUrMBA.
About this event
Interested in Innovation Management, Smart Services and/or Sustainability? Do you want to learn more on these themes? Join the yOUrExperience event on 6 June 2019!
Innovation management, Smart Services and Sustainability are three specialisation tracks within yOUrMBA, the (online) MBA program of the Open University. Teaching method in yOUrMBA is Design Thinking. During this event you will explore yOUrMBA and experience the way of teaching by attending two workshops.
The themes of the workshops are:
Innovation management for entrepreneurs
Smart Services
Sustainability
Design Thinking
Please fill out your preference on the registration form (choose 2 themes).
Program yOUrExperience event
15:30 Walk-in
16:00 Introduction yOUrMBA
16:20 Workshop 1
16:50 Workshop 2
17:20 Networking & drinks
18:00 End
Interesting for me?
yOUrExperience is interesting for anyone looking for an Certified Professional Program on Innovation Management, Smart Services or Sustainability or a MBA program. Are you looking for an education program for your colleagues or employees? You're more than welcome to join as well!
yOUrExperience is also open for current OU students who would like to explore the new Certified Professional Programs/yOUrMBA specialization tracks.
Contact
Please feel free to contact Team Professional Programs: mst@ou.nl or 045-576 2777.