Description
YOU ARE CORDIALLY INVITED
to a to a once-in-a-lifetime

19TH CENTURY

RARE

COGNAC, ARMAGNAC

, PORT & MADEIRA, TASTING EVENT
Tuesday, October 25th or Wednesday, October 26th, 2016
6.30pm - 9.30 pm
The Columbia Room, 124 Blagden Alley NW, Washington DC 20001


Renowned Dutch collector Bay van der Bunt has gathered more than 7,000 bottles of rare Cognac, Armagnac, Whisky, Port and Madeira during his career, alongside other wonderful examples of rare and exquisite liquors.
Now, his precious collection featuring the world's rarest Cognac dating back to 1780 is being sold in cooperation with selected partners in Washington DC and throughout the United States.
In celebration of this, he is offering only twenty-eight people a unique and not-to-be-missed opportunity to sample and discuss some choice items from his impressive array of prestigious, historic and age-old vintages in his Old Liquors collection.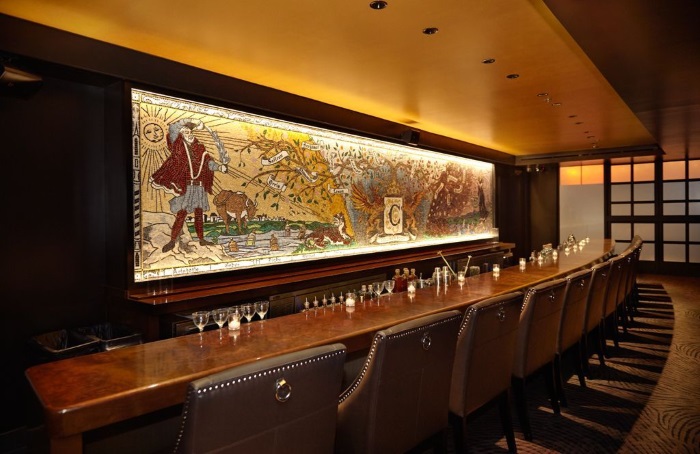 TASTING SELECTION
Six carefully selected bottles will be uncorked for this once-in-a-lifetime tasting of historic, rare single-vintage Cognac, Armagnac, Port, and Madeira wine. Do not miss this opportunity to sample the unique flavors, some from over 200 years ago.
The Old Liquors tasting experience is unquestionably unique and demonstrably delightful, featuring carefully selected vintages from the world's greatest collection of rare and historic spirits and wines. It is a chance to taste the oldest of the great Cognacs, Armagnacs, Port and Madeira wines, of which only a handful of vintages remain in existence.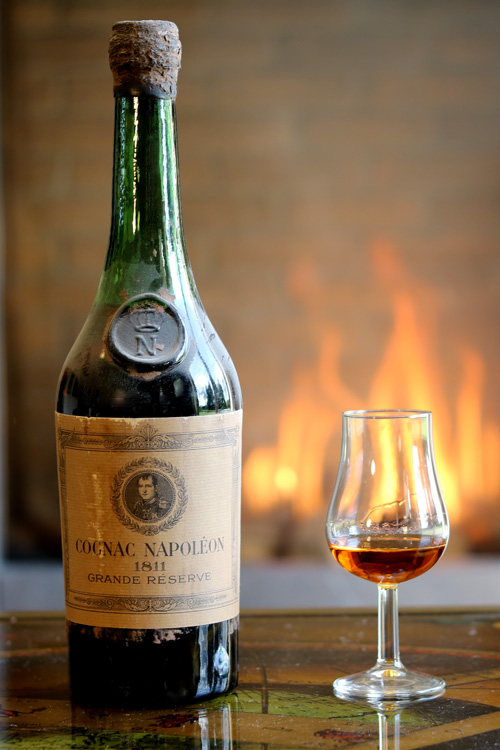 Cognac 1811 Napoléon
1811 was regarded at the time as the greatest vintage in living memory, and is now universally held to be the finest vintage of the 19th century throughout the vineyards of Western Europe.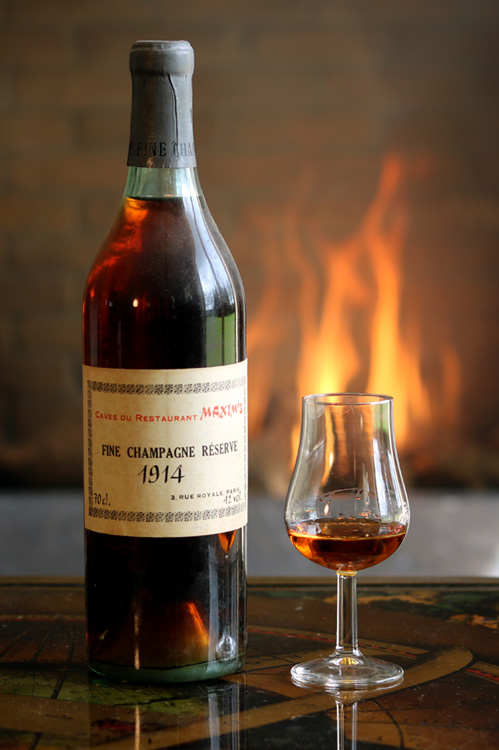 Cognac 1914 Maxim's, Caves du Restaurant
Maxim's has been founded in Paris as a bistro in 1893 by Maxime Gaillard, formerly a waiter. It became one of the most popular and fashionable restaurants in Paris under its next owner, Eugene Cornuché. He gave the dining room its Art Nouveau decor and made sure that it was always filled with beautiful women. The restaurant was also immensely popular with the international celebrities such as Aristotle Onassis, Maria Callas, the Duke of Windsor, Brigitte Bardot (she created a scandal when she entered the restaurant with bare feet), Jeanne Moreau, Barbra Streisand.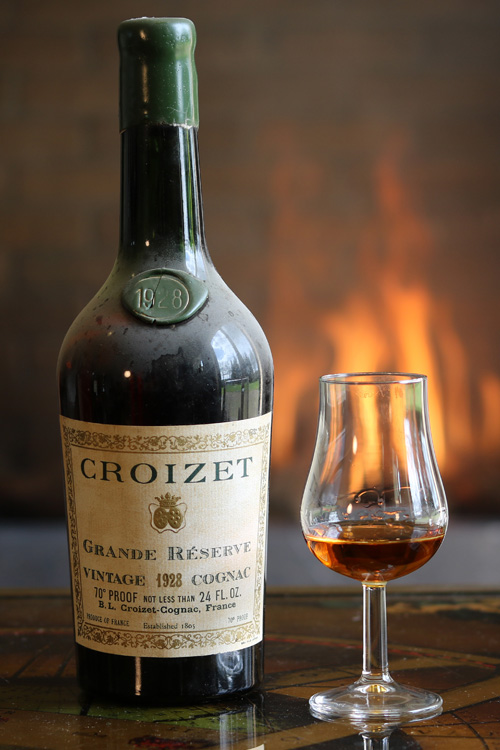 Cognac 1928 Croizet B. Léon
The House of Cognac Croizet is one of Cognac's oldest companies. Founded by Léon Croizet in 1805, the brand is recognized around the world. Made with due respect to traditions, Croizet cognacs owe their distinctive style to their unique geographical origin – Grande Champagne.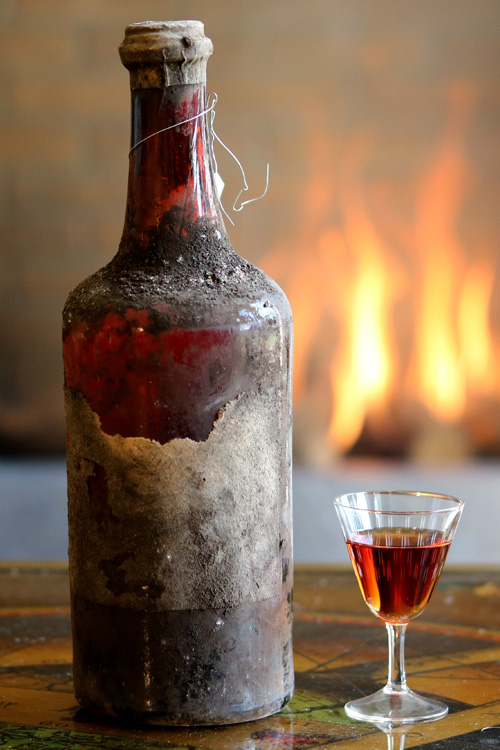 Madeira 1865 Café Anglais
Café Anglais: Opened in 1802, the restaurant was named in honor of the Treaty of Amiens, a peace accord signed between Britain and France. In the beginning, its clientele were coachmen and domestic servants but later became frequented by actors and patrons of the nearby Opera House. In 1822, the new proprietor, Paul Chevreuil, turned it into a fashionable restaurant with a reputation for roasted and grilled meats. It was after the arrival of chef Adolphe Dugléré that the Café Anglais achieved its highest gastronomic reputation. It was then frequented by the wealthy and the aristocracy of Paris.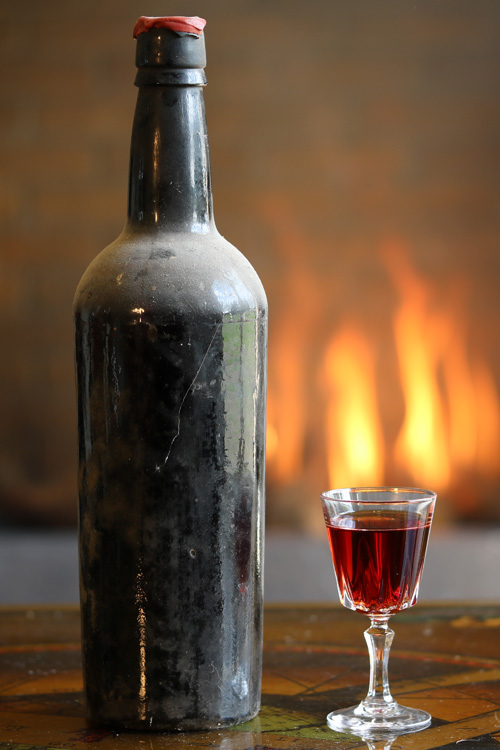 Port 1887 Brand Unkown
Stretching east from the city of Porto all the way to the border with Spain, Northern Portugal's Douro Valley was the dramatic location for the production of one of the world's most beloved fortified wines.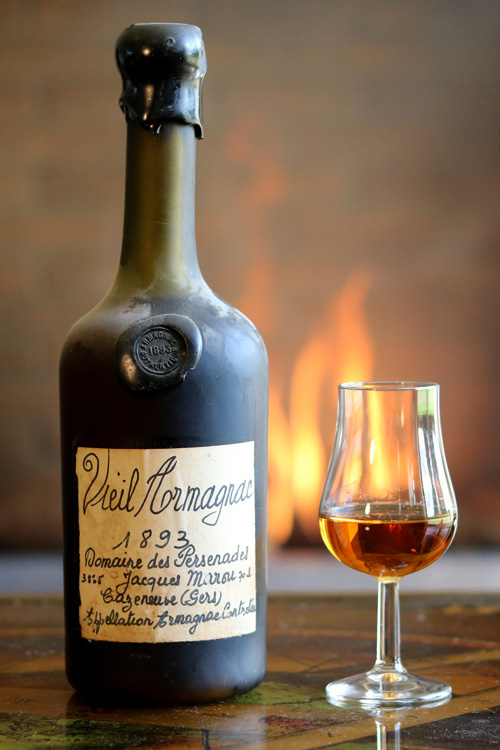 Armagnac 1893 Jacques Marou
This Armagnac Ténarèze is from the heart of the Armagnac region on the Domaine des Persenades which has been in the family since 1650. Armagnac-Ténarèze is one of the three terroirs (plantation areas) in the Armagnac region of France where grapes for the distillation of the Armagnac eau-de-vie can be cultivated. The Ténarèze distillate is considered to be the strongest-tasting Armagnac. It reaches its full flavor at a later age than those of Bas- and Haut-Armagnac.
All these vintage spirits are guaranteed to be something truly special. Do not miss this opportunity to sample the unique flavors from centuries ago. (If the selection changes it will be announced here)
Members of the tasting panel will be providing

entertaining and enlightening lecture
DEREK BROWN


The Columbia bar owner
Washington, DC
Derek Brown is a leading spirits and cocktail expert with four of the country's most respected craft cocktail bars, Mockingbird Hill, Eat the Rich, Southern Efficiency and the twice James Beard Award-nominated Columbia Room, located in Washington, D.C. A native Washingtonian with deep ties to the city — his great-grandfather was once D.C.'s police chief — Derek admits that Washington provides a unique vantage point as the capital city, having mixed drinks for everyone from royalty, ambassadors,and senators to fellow Washingtonians, interns, and students. He's concocted cocktails at the White House, clinked glasses with Martha Stewart and was even appointed Chief Spirits Advisor at the National Archives. Derek's philosophy for crafting memorable drinks goes beyond what's shaken, stirred and served in a glass. "When I think about cocktails, I think about how they connect to nature, I think about how they connect to history," he explained to Imbibe magazine, which named him 2015's Bartender of the Year. "I think about how they connect to the people who made them and the time they were living in."
Derek's passion for spirits has taken him across the globe, where he's learned about the integral role drinking plays in the culture, customs, and values of communities worldwide. He's also written about drinks and drinking for The Atlantic, The Washington Post and Bon Appetit magazine, among other publications.
Derek heads Drink Company, the entity behind his four Washington watering holes, and when he's not behind the bar, Derek sits on the board of directors for the Tequila Interchange Project and the DC Public Library Foundation. Derek is also a spirits judge at the prestigious San Francisco World's Spirit Competition, on the advisory council for BevCon Charleston and Mixology Chair for Share Our Strength's "Taste of the Nation" event.
His innovative approach to bartending lead The Wall Street Journal to describe Derek's methodology as "a systematic, almost scientific, strategy for inventing." Case in point: his signature drink, "The Getaway," which mixes black molasses rum with artichoke liqueur and fresh lemon juice.
As for his favorite drink? That would be a dram of good whiskey.
Derek lives in Washington with his girlfriend Kim Burke, an artist, and their son Avery Strummer Brown.
BART LAMING

CEO of Old Liquors Trading and Old Liquors Invest
Breda, Holland
Bart Laming heads the trading and investment companies for Old Liquors around the globe. He is in charge of international sales and brand development, and investor relations and has been with Old Liquors since 2010. Since then he has been closely working with Bay van der Bunt to develop a business plan that enables him to bring selections of his precious collection to market. He has had the pleasure of tasting many styles and categories of rare old Cognac and other venerable old liquors, with vintages dating back to the 18th and the early 19th centuries.
Tasting rare 19th century vintage spirits and wine is a palate-altering experience. Some of the rarest and oldest Cognac and Armagnac can and do retain their youthful virility, and remain miraculously, vibrantly alive despite being distilled during the days of the French Revolution. Port & Madeira wines, likewise, retains its finest qualities throughout the ages, and every year that the finest examples are stored brings subtleties and new notes, waiting silently in the bottle to be unleashed on the tongue.
TASTING EXPERIENCE SCHEDULE
The tasting experience consists of one cocktail and six 3/4 oz (20ml) pours.
Three high-end spirits & wine pours (for contrast) and three 19th century spirits or wine pours
Our tasting is held without any bias: the bottles of rare Cognac, Armagnac , Port & Madeira have not been opened for over one hundred years, sometimes much longer. Opening and tasting a bottle from a different century makes for a great case study and is a once in a lifetime experience not to be missed by those seeking unique sensory experiences, and a chance to expand their horizons.
Duration
The first round of food, along with a cocktail, takes place between 6:30 pm and 7:00 pm. At 7:00 pm, the tasting and lecture starts, and is expected to end around 9:30 pm, with a break in the middle for more hors d'oeuvres.
The admission price is inclusive of spirits and food, as well as an entertaining and enlightening lecture, all tax and gratuity.
Payment is due at the time a reservation is made. All paid reservations are non-refundable. However, if you are unable to attend, you can transfer your ticket to a friend, family member, colleague, etc.
Organizer of 19TH CENTURY RARE COGNAC, ARMAGNAC, PORT & MADEIRA, TASTING EVENT