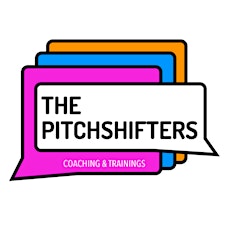 The Pitchshifters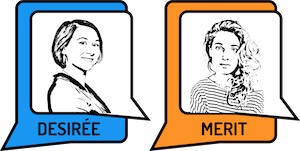 What we do
Our aim is to shift good public speakers to great ones. Whether it is an elevator pitch, a team meeting, a keynote speech or any other form of public speaking, we don't believe there is one recipe for everyone to follow in order to blow their audience away. Great minds think, but don't necessarily speak alike; in the same way a song is only as moving as the one performing it, a speech is intertwined with the speaker's personal identity.As professional artists with years of experience in the field of performing arts, we know exactly what it takes to be in the spotlight on stage to not only grab your audience's full attention - but keep it. With an artistic perspective, we offer a different, eye-opening view on how to get your story across. We'll shift your speech from being heard to being remembered. 
We met in 2018 while both finishing a master's degree in Music Technology: Composition & Performance on the HKU (Academy for the Arts) in Utrecht, the Netherlands. Soon we discovered a mutual fascination for the art of storytelling and performance, and a shared interest in challenging ourselves with wild ideas and new perspectives. Joining forces, we founded The Pitchshifters: a company that not only combines our passions and strengths, but also shares them with those who are eager to dive deeper. 
--
Wat we doen
Ons doel is om goede sprekers om te toveren in geweldige sprekers. Of het nu een elevator pitch, een vergadering, een keynote toespraak of andere vorm van spreken in het openbaar is, wij geloven niet in één standaard recept om de luisteraar omver te blazen. Zoals de beleving van een lied onlosmakelijk verbonden is met degene die het uitvoert, is het geven van een presentatie altijd verwikkeld met je persoonlijke identiteit. Met jaren ervaring als uitvoerend artiest weten wij precies wat er nodig is om de volledige aandacht van je publiek te trekken én te houden. Vanuit een artistiek perspectief bieden wij unieke manieren aan om je verhaal over te brengen, buiten de kaders van de standaard public speaking methodes. Wij zorgen ervoor dat je speech niet alleen wordt gehoord, maar ook wordt onthouden.
We leerden elkaar kennen in 2018, allebei in de afrondende fase van de masteropleiding Muziek en Technologie: Compositie & Performance aan de HKU (Hogeschool voor de Kunsten Utrecht). Al snel vonden we elkaar in onze fascinatie voor de kunst van het overbrengen van verhalen, en ontdekten we dat we onszelf op dezelfde bevlogen wijze uitdagen met wilde ideeën en nieuwe invalshoeken. We sloegen de handen ineen en richtten The Pitchshifters op: een bedrijf dat onze kracht en passie niet alleen combineert, maar ook deelt met iedereen die graag met ons de diepte induikt. 
Sorry, there are no upcoming events